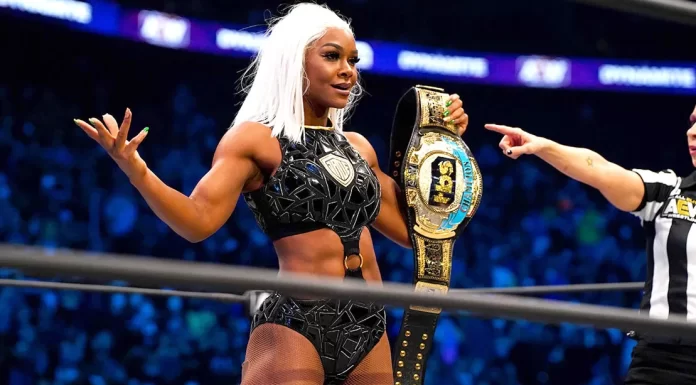 It's been a big week for WWE as the company confirmed that Jade Cargill has signed a multi-year contract. It was also confirmed that Cargill reported to the WWE Performance Center on Tuesday.
Now that Jade Cargill is part of WWE everyone is wondering which brand she will be joining, or if she will be appearing in NXT before getting called up to the main roster. Cargill recently spoke to Marc Raimondi of ESPN about her status, and she teased that she knows which brand she will debut on, but declined to provide further information.
"It has and guess what? Everybody's going to have to tune in to every network to see where I'm going. I'm here to stir the pot and keep people guessing where I'm going to be. So, just tune in."
Jade Cargill also praised the quality of the training at the WWE Performance Center while pointing out that she is the first signing of the new TKO era.
"I mean you can't get any better than that. And I'm the first signing under the TKO umbrella…where else can you go to get the best quality training, nowhere else. The PC here is one and one, the machine is behind you…the question is, why not?"
Which brand do you think Jade Cargill would fit best on? Sound off in the comments below.
H/T F4Wonline.com