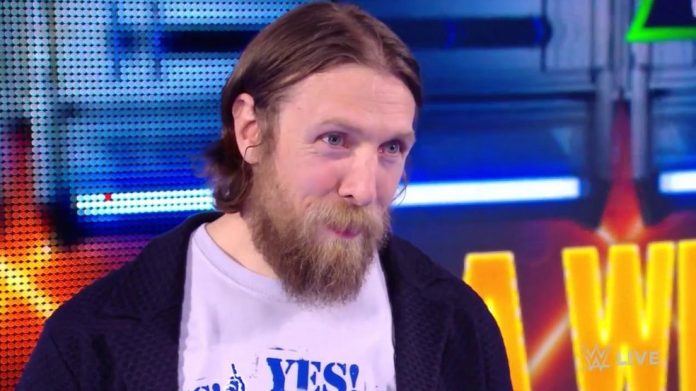 When Daniel Bryan was medically cleared fans all over the planet chanted "Yes!" and rejoiced because the Bearded GOAT was back. Now it looks like since his return and program into WrestleMania WWE is just using him as a utility player with no real direction aside from trying to make something out of a match with Big Cass.
Daniel Bryan's current situation became a focal point for a bit during Wrestling Observer Radio where a very convincing point was made why Bryan should leave WWE in September even if he's cleared for in-ring competition.
"Sometimes I think maybe he should go in September," Dave Meltzer said regarding Daniel Bryan's WWE contract which is set to expire at the end of the Summer. "Because I think he'll be a bigger deal. Will he make as much money? Probably not. Will he make money? He'll make a ton of money where ever he goes. Money's not going to be an issue."
"I just think that he'll… he won't be a bigger television star but I think he'll be a bigger star because he's going to have fresh matches and they're not going to abuse him, they can't afford to because he'll be the biggest star out there on the indie scene. So he'll be big. In WWE he's just an upper mid-card babyface. He's going to feud with The Miz, Big Cass, he's going to lose to Rusev whatever it's going to be he's going to be at a certain level."
Although it might be best for Daniel Bryan, it's still not likely that he'll leave WWE anytime soon. "I don't expect that to happen" Meltzer concluded. "I do not think he will leave. But I'm not so sure what's the best move."
Bryan Alvarez interjected that he sees Bryan's loss as the beginning of a journey back to the top of the roster. But Meltzer replied "I've seen them botch stuff like this year after year" and he also noted how he doesn't think WWE trusts Daniel Bryan with the WWE Championship.
In the end, people wanted to see Daniel Bryan return which brought a huge rating for SmackDown Live but in the weeks since WrestleMania Bryan hasn't seemed to move the needle. But then again, WWE's booking of D-Bry might have had a little something to do with it too.
If you use any portion of the quotes in this article please credit Wrestling Observer Radio with a H/T to Still Real To Us for the transcription