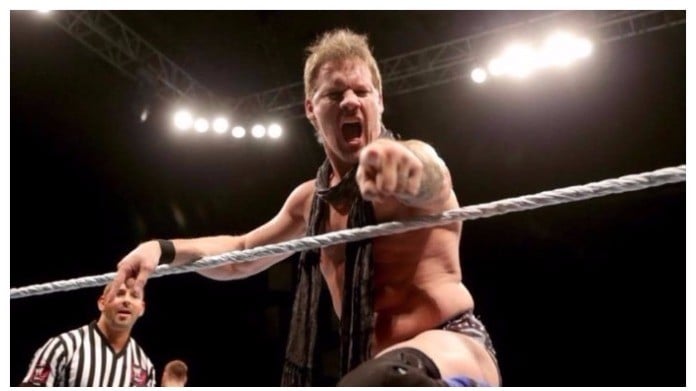 For the past few weeks, Chris Jericho has seemingly been everywhere. In support of his new book No Is A Four Letter Word, Jericho has been making the rounds on television, radio, print, web and podcast outlets. That media blitz is not likely to end anytime soon, given that Jericho's band Fozzy is about to release a new album. But that is not the only interesting development surrounding Chris Jericho.
A few days ago, Jericho announced Chris Jericho's Rock 'N' Wrestling Rager At Sea. A four-night, five-day happening leaving out of Miami, the cruise will do the unthinkable in combining music, pro wrestling, comedy, podcasting and what one would expect from a vacation at sea.
The music will come courtesy of Fozzy, who will be performing three times during the cruise, in addition to The Vies, Jim Breuer, AC/DC tribute Shoot To Thrill, Ozzy Osbourne tribute Blizzard Of Ozzy, and Motorhead guitarist Phil Campbell's project Phil Campbell and the Bastard Sons, with more musical talent to be named later. Jim Breuer is the first comic to have been announced. The wrestling will also feature stars from Ring Of Honor with Jim Ross as host. The podcasts includes several Jericho Network staples, including Talk Is Jericho, Konnan and Raven. Other wrestling legends announced as participants include Mick Foley, Diamond Dallas Page, Raven, Disco Inferno, and Ricky "The Dragon" Steamboat.
More information will follow at www.chrisjerichocruise.com, and you can check out a few more details below:
– Attendance is said to be "2,300 friends of Jericho."
– Participants who sign up before January 15th will get a photo with Mr. Jericho and his List Of Jericho.
– The ship is the Norweigan Jade.
– There will be five entertainment venues within the ship.
– Specialty restaurants aside, the food appears to be all-inclusive.
– Beyond the on-ship activities, the cruise will be stopping in the Bahamas.
Planning on going? Let's organize an on-board Still Real To Us gathering.