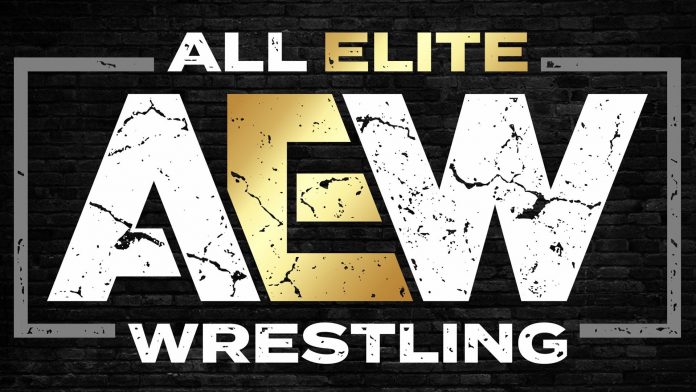 Recently it was announced that former WCW World Heavyweight Champion Sting will be retiring at the AEW Revolution pay-per-view in 2024. Tony Khan followed up by announcing that he would be giving Sting a gift which turned out to be Ric Flair.
The Nature Boy indicated that he will be with Sting through his retirement at Revolution, and it looks like he'll be sticking around for a while after that as AEW confirmed today that Flair signed a multi-year deal with the company.
AEW posted the following announcement today confirming the signing:
The Nature Boy's New "Wooooo! Energy" Announced as Exclusive Energy Drink of AEW
November 2, 2023 – AEW CEO Tony Khan today announced a multi-year deal with Hall of Famer "Nature Boy" Ric Flair, who surprised fans in attendance and viewers at home during last Wednesday's AEW: Dynamite show in Philadelphia, marking his historic return to TBS by appearing as Khan's "special gift" for "The Icon" Sting.
Flair's AEW debut comes on the heels of his longtime friend Sting's impending retirement announcement, which will culminate with "The Icon's" final match at AEW Revolution in 2024. Over the course of their 30-year history, Flair and Sting have shared incredible rivalries, momentous matches and a respected friendship.
Khan also announced that Flair's Wooooo! Energy will become the exclusive energy drink of AEW. During AEW show dates, select host venues will carry the clean energy drink at concession stands for fans to enjoy. In addition, the beverage will be stocked in the wrestlers' locker rooms, and will also be seen on the announcers' desk during live broadcasts. Fans watching at home can experience Wooooo! Energy by ordering via woooooenergy.com.
"Last Wednesday, the 'Nature Boy' made his epic return to TBS, more than 35 years since the Flair vs. Sting rivalry first began on the Superstation," said Khan. "It's truly an honor to welcome the legend himself – and Wooooo! Energy – to AEW."
"Ric cemented his legacy as one of the greatest professional wrestlers of all-time long ago, and now his world-renowned persona and his amazing wrestling mind will be major assets to AEW's programming and our position globally. Most importantly, it's fitting that the final chapter of Sting's iconic career will unfold on TBS with Ric Flair by his side."
"I've been in the wrestling business for over 50 years," said Flair. "Together with AEW and Wooooo! Energy, I've never been more excited, and I've never had more energy! When the Nature Boy promises a show, you know how it's gonna go! Wooooo!"
"We've all been a part of a 'Wooooo!' moment. Time stops, crowds erupt, and people unite to celebrate the extraordinary. It's electric. You hear it, feel it, and never forget it," said Chad Bronstein, President and Chairman of Carma HoldCo, parent company of Wooooo! Energy. "This is so much more than a partnership. Together, Ric Flair, AEW and everyone at Wooooo! Energy will create more unforgettable moments for generations of wrestling fans."