Jay Lethal is on a serious roll.
"The Franchise of Ring of Honor" recently toppled Bullet Club's Marty Scurll at ROH's Final Battle pay-per-view in an exhilarating match that fans are still buzzing about. It was one of the company's best matches in 2017.
Before his epic showdown at New York City's Hammerstein Ballroom, Lethal opened up to Still Real To Us in an exclusive interview about how ROH changed over the years, and his memorable battles with two-time WWE Hall of Famer, "Nature Boy" Ric Flair.
"I've got a different outlook on the evolution of the company," said Lethal.
He nodded, "Most of the evolution came from behind-the-scenes. Since my first day at Ring of Honor, and this was before my run in TNA Wrestling, the roster included guys like CM Punk, Bryan Danielson, Samoa Joe, AJ Styles, Nigel McGuinness, and Austin Aries. They are some of the greatest wrestlers in the world."
The young, all-star roster first carved out their legacies in the promotion that wasn't afraid of the words, "professional wrestling." Lethal told Still Real To Us, "I think that, from day one, Ring of Honor always had one of the best rosters in the world. The company put out one of the best products in the world. So to me, there has been no evolution for the in-ring product. We always put out a great wrestling product."
He wasn't exaggerating. Lengthy, hard-hitting matches between CM Punk and Samoa Joe were legendary on the Internet. The company survived strictly on its DVD sales from non-televised events. Hardcore wrestling fans couldn't get enough of the gritty action that ROH offered which couldn't be found in Vince McMahon's World Wrestling Entertainment at the time. ROH had a different, unique feeling to it.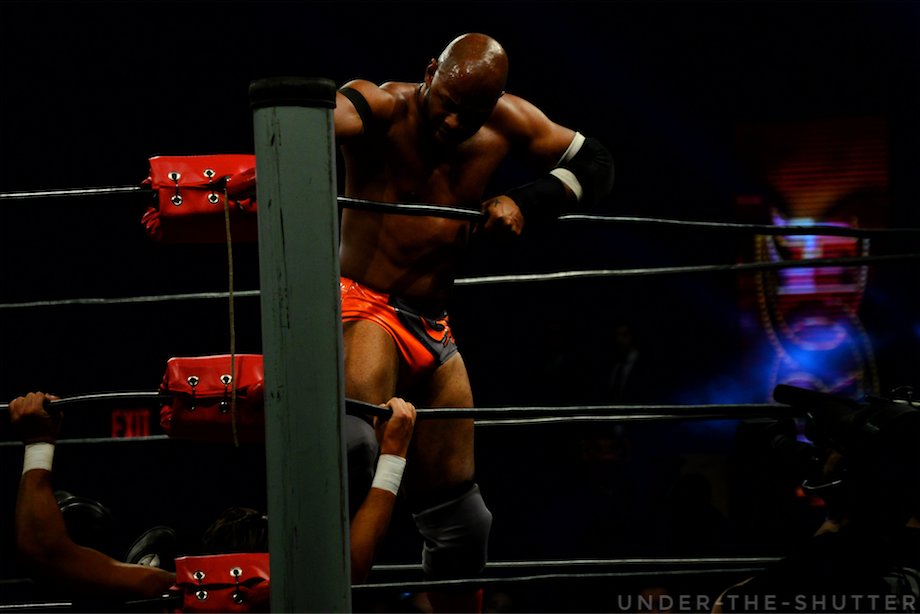 The former ROH World Champion stated, "The struggle was getting our product out there to the masses. Ring of Honor was owned by a guy named Cary Sillkin. He did his damndest. He did a great job keeping the company alive and getting the Ring of Honor name out there."
"We still struggled a little bit to get our product out there to the masses," he confessed.
In 2011, Sinclair Broadcasting Group stepped in and gave the promotion a new audience. "Luckily, now, we are owned by Sinclair. It's a little easier, with them on television, to get our product out there to the masses. That's where the evolution is. The growth, and everything else that we've got going on–we are on pay-per-view, that's thanks to Sinclair Broadcasting," said the 32-year-old wrestling star.
He reiterated, "The in-ring product has never changed. We always put on a great in-ring wrestling product. It was just getting that product out to the masses. It's now a check mark that we can finally check off. Look at the growth here! This is amazing. The Hammerstein Ballroom is sold out. The stage is elaborate and out of this world."
Before all of the glitz and glamour, Lethal made his ROH debut in 2004 under the name Hydro. He was a member of Special K, a stable consisting of "rich kid ravers" who would hang out at New York City's Webster Hall during their spare time. The commentary team would stress that the group of degenerates were handed everything in their lives by their wealthy parents. Inside of the ring, Special K was known for their high risk offense with little regard for their own safety. The style was a far cry from what Lethal would be known for later in his career.
Current WWE Superstar Samoa Joe saw potential in Hydro back in the early days of ROH. "The Samoan Submission Machine" told Hydro to become more serious. It was during that exchange where the wrestler known as Jay Lethal was born.
"It's like winning the lottery," remembered Lethal when discussing his path to success. The New Jersey native laughed, "There's a lot a bit of luck involved when it comes to staying in the light. I call it the light. You gotta stay in the light. Some people don't get to stay in the light as long as others. Then there's the health factor that's involved as well."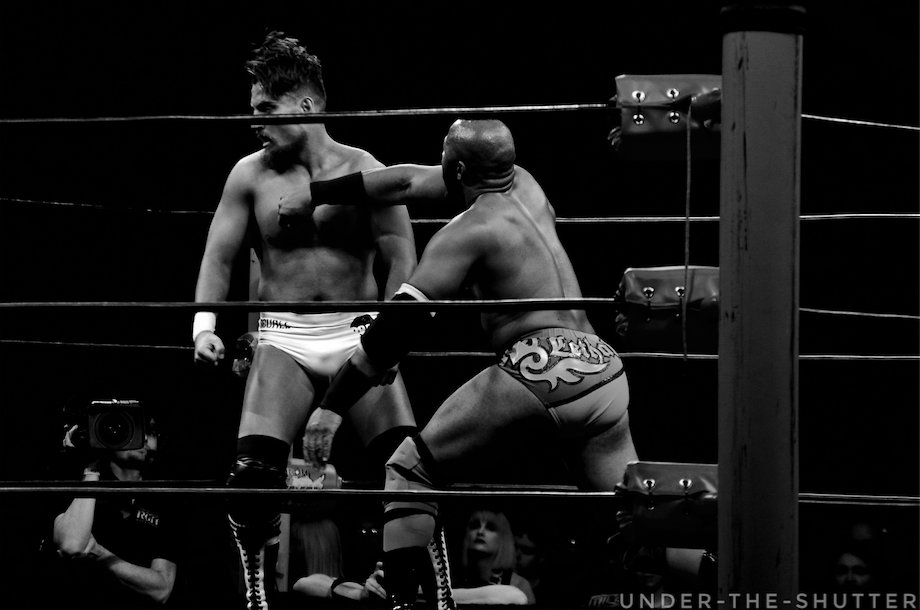 He stressed, "We want to entertain the fans as much as we can without getting seriously hurt. We want to return home safety. There's a lot of things that go into whether or not someone's career is longer than the ones of the people next to them."
Despite being in the prime of his career, with many more matches left in his tank, Lethal inspired the next generation of wrestling stars because of his longevity in the business. "I wouldn't say wrestlers look up to me," hesitantly said Lethal. The former ROH champ shrugged, "I don't know. That sounds weird to me. I feel like I'm still, to this day, learning things. There's other people that they can look up to who are better than me."
Legendary figures from the professional wrestling world shared a piece of advice with ROH's humble locker room leader early on in his crusade to the top. The words of wisdom stuck with him to this day. "The older wrestlers will tell you to save your money," Lethal uttered in all seriousness.
Not only did Lethal learn to invest in his future; he sharpened his skills by going toe-to-toe with some of the best talent that the wrestling industry ever had to offer. "The biggest thing I've been able to take away is not when I sat Ric Flair down and say, 'Hey, can I pick your brain?' Or sitting Mick Foley, or Kurt Angle down, and saying the same thing. The biggest tip I received is when I stepped into the ring with them," said Lethal.
He explained, "From my point of view, when I step inside the ring with somebody, that is me picking their brain. Figuring out why they do 'this' instead of 'that.' Why they do something at 'this time' instead of 'that time.' All of those are things that I learn about a person when I step inside of a ring with them. That's the biggest thing I got to take away from everybody I've gotten to work with."
Lethal took a trip down memory lane with Still Real To Us to revisit some of his biggest moments on the job. "I got to work with so many guys. Ric Flair, Hulk Hogan, and Sting. Sting! I got to wrestle Sting. It's crazy. Not many people realize that. Kurt Angle on pay-per-view. I've worked with Kevin Nash. I had a match with Kevin Nash! When I sit down and think about all the people I got to work with, my brain goes crazy," he said enthusiastically.
The talented championship contender elaborated, "Getting to work with those guys was my version of saying, 'Hey! Can I sit down with you and pick your brain?' It's a little different from everyone else's way, but to me, there's no bigger way to perfect my craft than by doing it with that person, instead of sitting down and asking a bunch of questions."
"This whole ride that I've had, not just in Ring of Honor, but in my entire wrestling career, I've never made a list. I never set a goal. Could you imagine setting a goal saying, 'One day I am going to wrestle Ric Flair,' and then you get to do it? That's insane. That is winning the lottery," Lethal recounted.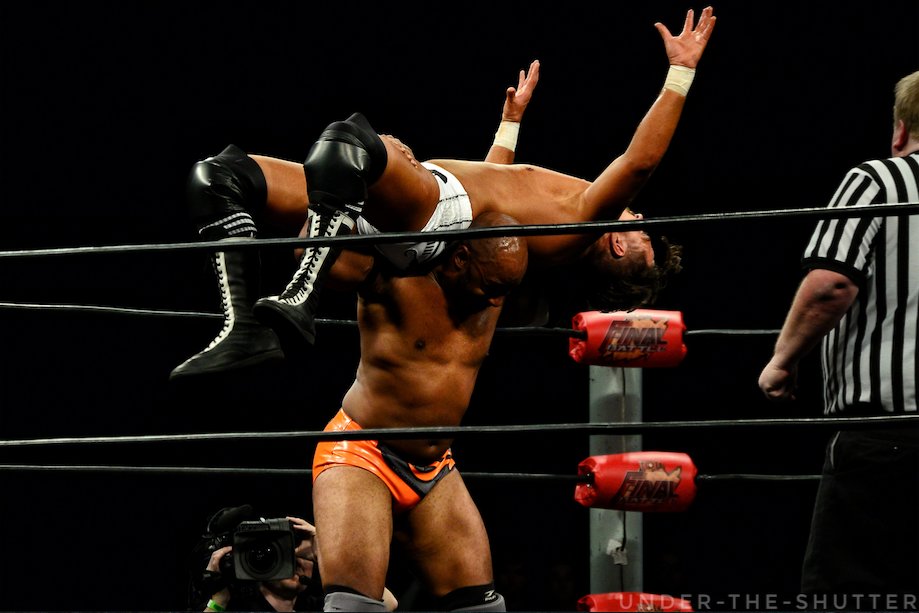 "I just got lucky and it happened. I never set a goal or said, 'One day I am going to be Ring of Honor World Champion.' To be the face of the company known around the world for its great wrestling. That just happened. I almost feel like if I set some goals here I might just jinx myself." Lethal knocked on a wooden table and let out a hardy laugh. If "Luck Be a Lady," she was clearly on Lethal's side.
He quickly followed up with the shyest of grins, "There's one thing that I'd like to do, and it's the only thing I haven't done in Ring of Honor. I would like to win the Tag Team Championships. There's a couple of tiny things, but that's a big one. I'd love to be Ring of Honor World Champion again."
There's a reason why Lethal wants to recapture the top prize in ROH: He wants to be known as the very best. "One of the cool things about being World Champion here, I feel like, is that Ring of Honor has one of the greatest rosters in the world. When you're the Ring of Honor World Champion, that puts you in the main event. It's a hard task, but I like it," he stated.
It's quite the undertaking, but the former champion isn't backing down from his New Year's resolution. Lethal concluded, "You have to follow every match that has just happened. How do you follow guys like Marty Scurll, The Young Bucks, Or Adam Page? Or Dalton Castle? It's very tough but I welcome that challenge. It makes you dig down deep, and bring out something that you didn't know you had. Hopefully, I can do that again as the two-time Ring of Honor Champion."
You can follow Ring of Honor on Facebook and Twitter. You can also follow Jay Lethal on Facebook, Twitter, and Instagram. Pictures were provided by Kevin Jackson Jr. More of Kevin's work can be found by clicking HERE. To read more exclusive Still Real To Us interviews featuring your favorite Superstars, click HERE.