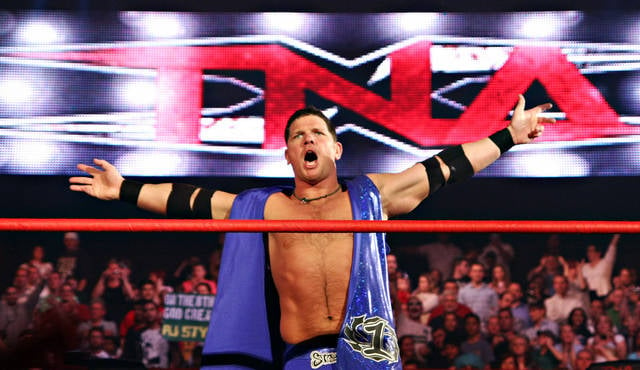 In 2016 AJ Styles made his WWE debut at the Royal Rumble, and The Phenomenal One has since gone on to become a two time WWE Champion, and one of the top stars in the company.
But for many years AJ Styles was a mainstay on TNA Impact, and he was considered to be the face of TNA.
Styles went through some interesting storylines and gimmicks during his time with the company, and at one point he was paired with WWE Hall of Famer Ric Flair.
TNA creative thought it was a good idea to have The Phenomenal One become what was basically a mini Ric Flair, and Eric Bischoff revealed on his 83 Weeks podcast that Styles hated the gimmick.
"The thing that impressed me about AJ was that you could see he hated it. He hated it, you could see it on his face, you could hear it in his voice, you could smell it on him. He hated it, but he did it. Those kind of people succeed."
According to Eric Bischoff it was Hulk Hogan's idea to make AJ Styles a Ric Flair clone, as The Hulkster felt that AJ lacked personality.
H/T Sportskeeda