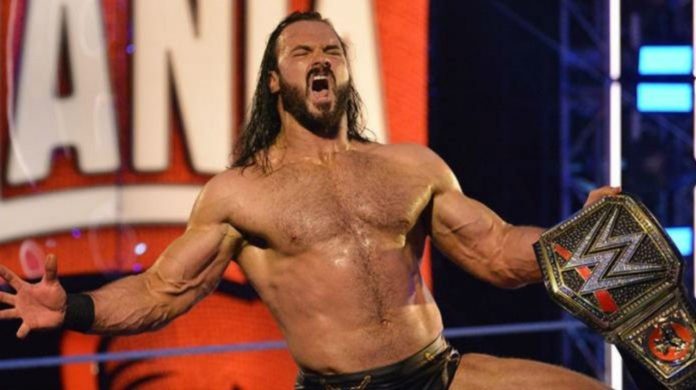 Drew McIntyre has been in the professional wrestling business for a long time, and WrestleMania 36 was without a doubt one of the biggest nights of his career.
McIntyre challenged Brock Lesnar for the WWE Championship, and he defeated The Beast to win the WWE Championship for the first time in his career.
The current WWE Champion recently spoke to The Hindustan Times about the popularity of wrestling in India, and during the interview he noted that his two former travel partners, Great Khali and Jinder Mahal, explained to him that wrestling is big in the country.
"I know it is hugely popular from what I have seen. I have known how big it is for a while. I used to travel with the Great Khali and Jinder Mahal, that was my old riding crew. They explained to me just how big wrestling is in India. I have never got to go but I have seen on social media. All the messages I get are from the Indian fans.
They basically just say how they enjoy WWE and how they enjoy the work I am doing, which means the world to me. I can't wait to come over to India. Personally, that would really help the growth. To help it getting bigger, we need to get a big show to India after everything normalises. That's going to be helpful to be there live and I know Indian fans are going to be loud. It is going to be an awesome night. The Indian fan base is so huge and we are going to keep going strength to strength. I am very excited about the chance to go to India one day."
Drew McIntyre is currently set to defend his WWE Championship against Seth Rollins at the Money in the Bank pay-per-view on Sunday. Stay tuned for updates from the event.