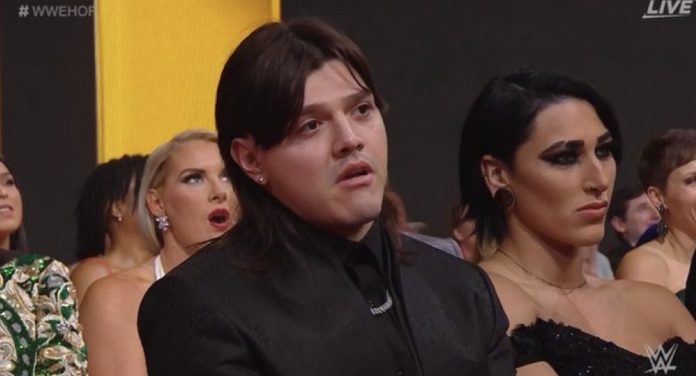 WrestleMania weekend is finally here and things kicked off on Friday with SmackDown and the 2023 Hall of Fame induction ceremony. It was announced weeks ago that Rey Mysterio would be inducted and the former WWE World Heavyweight Champion headlined the show.
While Konnan was inducting Rey Mysterio, he took a shot at Dominik when he said, "If I could be adopted I'd gladly replace Dominik Mysterio." Dominik Mysterio has been feuding with Rey for months, and he continued to taunt his father on Friday night as he walked out during his Hall of Fame speech.
Rey and Dominik Mysterio are currently set to face off during night 1 of WrestleMania 39, and Dominik sent the following message to his father after walking out:
"Mr. Hall of Fame, all I see is a deadbeat dad that I'm going to beat tomorrow at WrestleMania."
Dominik Mysterio's feud with his father Rey Mysterio has been one of the most talked about feuds in WWE in some time. It seems that people have taken notice of Dom's work and it was recently reported that Triple H is high on the former SmackDown Tag Team Champion. Triple H is reportedly putting together long-term plans for Dominik Mysterio and you can get more on that here.