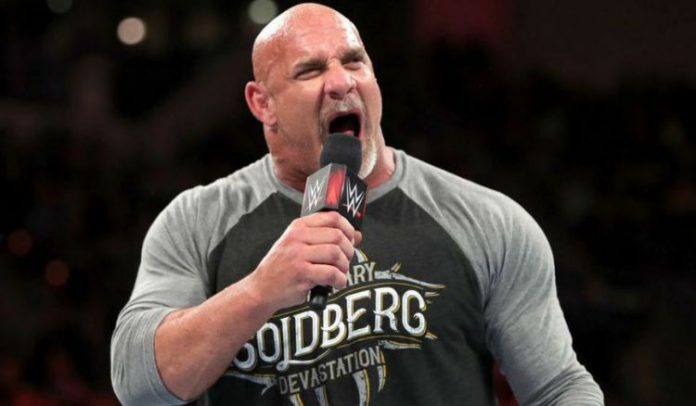 Goldberg is without a doubt one of the biggest names in the history of wrestling and he became the top star in WCW during the Monday Night Wars. After WWE purchased WCW the former champion had a short run with WWE, but when that wrapped up he stayed away from wrestling for a number of years.
Jeff Jarrett recently discussed TNA's interest in Golberg on his My World podcast, and he noted that he didn't believe there was enough money to bring Goldberg into the company, but Dixie Carter did have lunch with Goldberg at one point.
"Not at this point. Dixie [Carter] had a lunch with him several years later that I think you could classify on Dixie's part for sure, substantially. I don't think on Bill's part,"
"Bill made a lot of money in WCW and made a lot of money at WWE. Bill's a businessman first and foremost. I never viewed any of the conversations with Bill as substantial strictly off of there isn't enough money for Bill to come."
Goldberg last wrestled at the Elimination Chamber premium live event in 2022 where he was defeated by Roman Reigns. The Hall of Famer has said that he does want to wrestle again as he doesn't want to go out on a loss to The Tribal Chief, but it's not clear if there are any solid plans for him to return to the ring. Stay tuned for updates.
H/T Wrestling Inc.