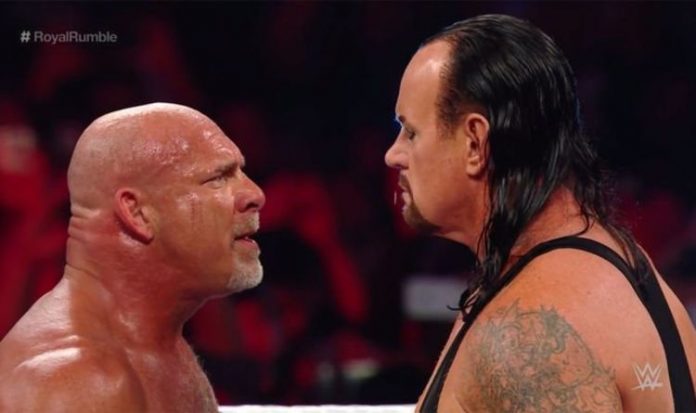 A few months ago Goldberg returned to WWE for a match against The Undertaker at Super ShowDown in Saudi Arabia, and it was The Undertaker who picked up the win in the match.
Even though Goldberg didn't pick up a victory, he did earn a big payday, and the Wrestling Observer Newsletter reports that the former Universal Champion was paid well into seven figures for the match.
The figure Goldberg was paid for just one match was considerably more than he was paid for the one year deal he signed with WWE from 2003 to 2004 which saw him earn $1 million annually for 8 dates per month.
However, his pay was said to have been less than the $3 million a year he earned when he was at his peak in WCW.
Goldberg will return to the ring once again on Sunday to face Dolph Ziggler at SummerSlam, and the current plan is to use him similar to how Bruno Sammartino was used at the end of his career. The idea is for Goldberg to be a guy who returns once or twice a year for a grudge match and it's a huge deal.