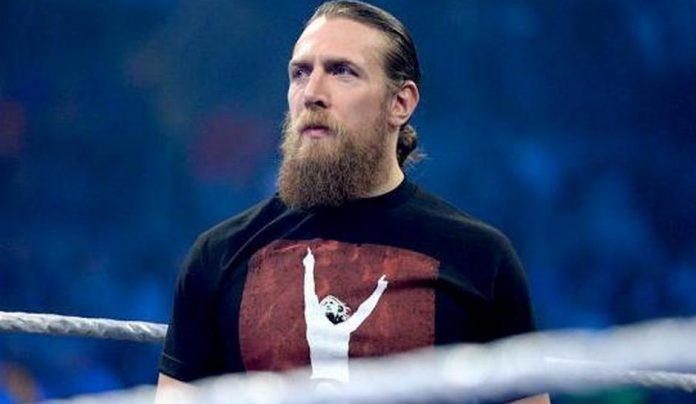 Daniel Bryan was one of the greatest wrestlers in the world when he was doing his thing. Even though he was forced to retire in early 2016, he still might be one of the best in the world. After all, Daniel Bryan still loves wrestling.
Bryan recently spoke to Edge and Christian on their popular E&C's Pod Of Awesomeness. It was an incredible interview and the three friends went into several topics from doing deep lunges in random places to how funny Brian Kendrick is in real life.
But a fascinating part of his interview came when he talked about speaking to one of the doctors who had cleared him when WWE's Dr. Maroon said no. He was told they found a lesion but he also added that there was a "huge, huge misunderstanding" regarding his concussion tests.
"I told him what happened and I said, 'They found a lesion in the temporal-parietal region of my brain," Brian explained via Pro Wrestling Sheet. "He goes, 'Wait, hold up, a lesion?' I said, 'yeah.' And I don't know what lesion means to you guys, a lesion to me means you have a cut. I have a cut on my brain. He goes, 'No. Lesion, in medical terminology, is a very vague thing. It just means something is there. We don't know what it is, so we call it a lesion in the temporal-parietal region of your brain.'"
Therefore, Daniel Bryan started receiving treatments from his own doctor for the lesions and he's seen some progress. Apparently, Daniel Bryan is well on his way to stepping back in the squared circle again eventually.
"There's this vast improvement. And Brie sees the vast improvement. And then Dr. (Barry) Miskin thinks within 120 total treatments, so 80 treatments more, that my brain could get back to where if you looked at it from any other spectrum, you would think that I'd have never done any contact sports in my entire life [..] There's no reason why I can't return to doing what I love."
Let's just hope if Daniel Bryan comes back to the ring (like he says he is) it will be in full health. We would love to see him wrestle again, we just don't want him to rush things.