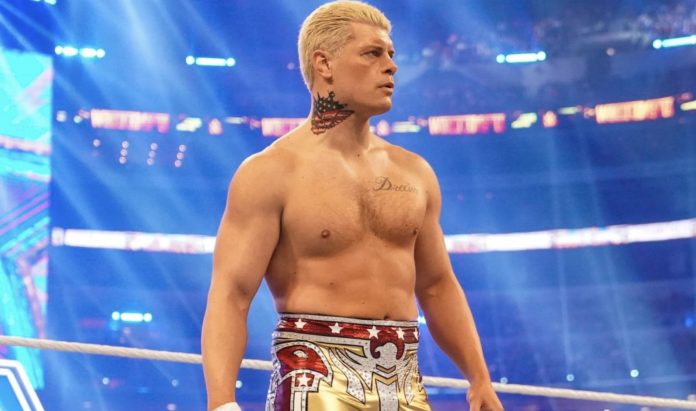 Cody Rhodes was one of the key figures who helped AEW become what it is today, but earlier this year he parted ways with the company and returned to WWE at WrestleMania 38.
During his time in AEW, Cody crossed paths with many different names including Dax Harwood of FTR. During a recent episode of his FTR with Dax Harwood podcast, Dax talked about his relationship with Cody Rhodes and he noted that he had issues with Cody when he first joined AEW. However, Dax noted that he and Cody are now good friends and he hopes to be able to work with him soon.
"Before I came to AEW, I had a issue with Cody [Rhodes], which I've talked to him about. He did a podcast with Sam Roberts and Sam Roberts goes 'I'm going to ask you point blank. Who's better [The Revival] or The Young Bucks?' Without skipping a beat, he said 'The Young Bucks because [The Revival], they have to practice their matches and The Young Bucks, they don't.' I took issue with that because in 18 years now at that point. I think it was like 15 years or whatever, I've never, ever, ever, ever practiced a match in my life and I will never practice a match in my life."
"That really ate at me because all the stuff that we had built up and we had worked hard to create, I felt that he was taking a s**t on that by saying we practice our matches, but I got over that. Even though it doesn't sound like it, I got over it. He and I are very good friends. We talk all the time now. I think that he is a visionary, I think he is too smart for his own good, & I hope to be able to work with him very, very soon because I think I could tear it up with him."
Dax's recently noted in an interview that he believes FTR's contracts with AEW expire in April of 2023, so it will be interesting to see where the team goes when their deals are up.
H/T Fightful