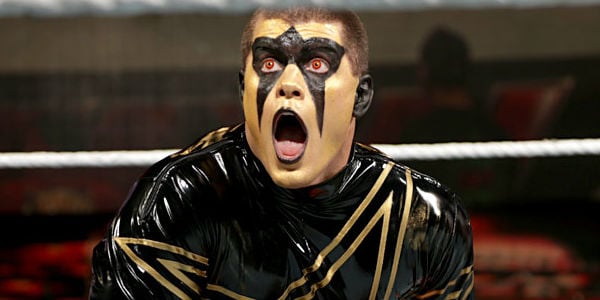 Throughout the course of his WWE career, Cody Rhodes was constantly trying to reinvent himself, and at one point he ended up taking on a new character called Stardust.
As Stardust, Cody found success teaming with his brother Goldust, but eventually the character ran its course. After the character became stagnant, Cody decided to take a chance on himself when he left WWE, and judging from the last few years of his career it seems that he made the right decision.
Cody recently opened up about the Stardust character during an episode of Talk Is Jericho that was taped on Chris Jericho's cruise, and he revealed that it was Stephanie McMahon who originally pitched the idea.
"Oh man, [Stardust was pitched] just in the worst way ever," Cody said via Wrestling Inc. "We had a fun little run. We never wanted to team together, but when we did, it was successful. And we did stuff with The Shield and have [Big] Show involved. We did dad's last stand there in Buffalo [New York] and all that, so we found a lot of love and bond. When we've been together for a little while as a team, there is something cool about teaming with your brother. There's a very real dynamic and a protective element to it, but I think they just thought it was getting a little stale, so God bless her, Stephanie McMahon, just randomly blurted out in gorilla [position], 'why don't you paint your face like your brother?' And I'm looking, like, 'ah…' just trying to get out of the curtain, just trying to get out of the curtain, and then I saw the old man, I saw Vince just [imitating Vince], 'yes!' And he came out of gorilla, headset off, and he gave me the creative services guys' info. Creative services is like a defunct brand."
Cody went on to say that when he got the initial designs for Stardust he was excited at the prospect of becoming a superhero, but Vince McMahon just picked the ideas that were closest to Goldust.
Did you enjoy Stardust's run in WWE? Sound off in the comments below.