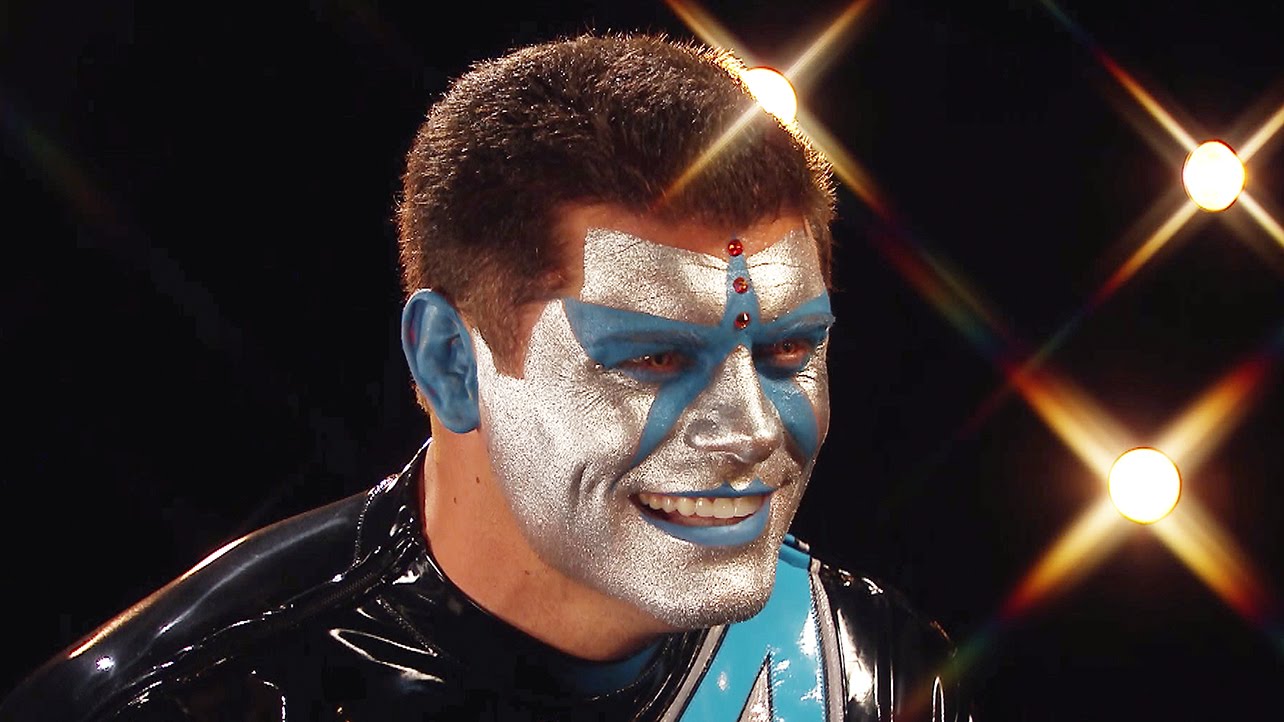 Earlier this year Cody Rhodes parted ways with WWE, and many fans were sad to see him go. Cody Rhodes has his fair share of fans in the wrestling community, and near the end of his run most of them were hoping to see him drop the Stardust gimmick and go back to being himself. Cody Rhodes has made it clear since his departure that he felt the same way, and he wanted to say goodbye to Stardust.
During a recent interview with Channel Guide Magazine, Cody talked about why he grew to dislike the character, and why he had to get away from it.
"I felt like the biggest jabroni ever. I wasn't Stardust. I know people will say, 'Do what they tell you. It's wrestling.' That's not who I am. I'm the one out there in the ring. I know there are bosses and people who oversee it, but I'm the one out there doing it. I want to at least do something that feels like me. Stardust didn't feel like me anymore. It was fun because it was a total departure from what I was doing, but it wasn't me anymore. I was in the dressing room and thought it was time. Ten years is a long time to work for anybody. I had the greatest experience there for the most part. I met my wife there. I traveled the globe, but it was time."
Cody Rhodes has been having a lot of success outside of WWE as of late, and he's set to take on Jay Lethal at Final Battle. During the interview Cody also noted that for him, Final Battle is bigger than WrestleMania.
"Final Battle, I'm not lying, is bigger than what WrestleMania was to me. Maybe because I'm out there in my own skin. Maybe it's because I have cultivated my own brand now. Maybe it's because the best revenge in the world is success. Maybe I want to prove naysayers and WWE wrong. I found I stopped focusing on the negative, which, especially in this modern day of social media, is hard to do. I'm driven by the positive. Almost every single show we've done on the independent run has had a record crowd. To me, the meet-and-greets with the fans has been very rewarding."