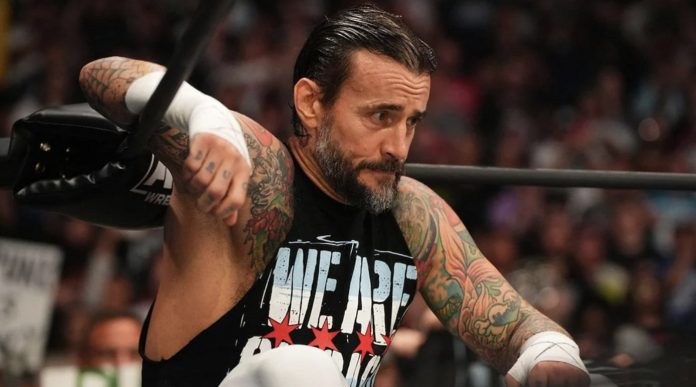 CM Punk hasn't appeared on AEW programming since the All Out pay-per-view last year, but it was recently reported that Punk is close to being medically cleared for an in-ring return. Recently the former AEW World Champion got the wrestling world talking when he posted an Instagram story, which was quickly deleted, where he claimed Jon Moxley refused to lose to him, and he also took a shot at Chris Jericho when he called Jericho a "liar" and a "stooge."
It's not clear what the future holds for CM Punk's status with AEW, but Wade Keller of PWTorch is reporting that the sentiment among people in the locker room is that CM Punk is not welcome back.
"The sentiment is he's not welcome back. The wrestlers don't want him back. I'd go so far as saying that my sources are saying the vast majority of wrestlers don't want him back. On person said, maybe one or two of the top third of the roster would want him back and then there's some younger guys who liked him and just thought, 'hey, this is a guy I grew up watching and it's cool having him around.'
"The politics aren't terrible among the top guys. I mean, there is some tension between some of the top guys, but it's mostly Punk doesn't get along with Hangman, Punk doesn't get along with Moxley, Punk doesn't get along with Kenny, Punk doesn't get along with The Bucks. When you look at the power structure in AEW, it's not that everyone gets along in that group, but I haven't heard of anything real serious between the names that I just mentioned. But mostly there's a range of peaceful coexistence and really liking each other and Punk is the exception to that right now. So, him going off on Instagram like he did, really hurt the chances of him being welcome back."
CM Punk made his long awaited debut with AEW in August of 2021 after seven years away from the wrestling business. However, it appears that there's a lot of doubt surrounding his potential future with the company. Stay tuned for more updates as they become available.