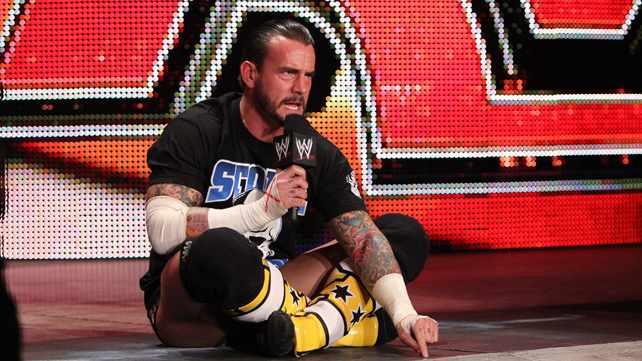 CM Punk's UFC career kicks off tonight, and his journey to the octagon has been an interesting one. After parting was with WWE in January of 2014, Punk announced that he had signed a deal with UFC in December of 2014. There's no denying that CM Punk's fans miss seeing him drop "pipe bombs" but does CM Punk miss being CM Punk?
Punk recently wrote a lengthy blog for The Players Tribune, and he talked about how making the transition from wrestling to MMA has had a positive impact on him. You can check out the full blog here along with an excerpt below.
"The truth is I don't miss being CM Punk as much as I used to miss being me. For a long time, the demands of my schedule as a professional wrestler forced me to prioritize my job over everything else in my life. My family, my health and my own ambitions had to be placed on the backburner. I gave everything I had to the job. But my time as a professional wrestler didn't just end — it reached a conclusion. I achieved everything I wanted to in that arena, even beyond what I ever dreamed was possible. I had thought about trying something else for a long time before I actually made the move to MMA. And now that I've done it, I know I'll never look back."
Punk also recently did a sit down interview with Ariel Helwani of MMAFighting.com and he talked a little bit about his WWE career, and what he thinks WWE needs right now. He shared a story about Bob Holly punching him in the face, and then followed up by saying he thinks WWE needs more guys like Bob Holly right now.
"I was supposed to debut in that building with Mickie James, and that fell apart. That's when I got sent to developmental. Bob Holly punched me in the eye as hard as he could, on my first Christmas loop. I love Bob though, and that business needs more guys like him right about now. To me there's nobody in that locker room that's, in a good way, an enforcer. Nobody's going to pick up the locker room, nobody's going to clean up after themselves. They just destroy stuff. It was happening when I was there. I was the guy who was picking stuff up because Eddie Guerrero always told me, 'Hey can you pick up the locker room?' and I was like, 'Yes sir!'"