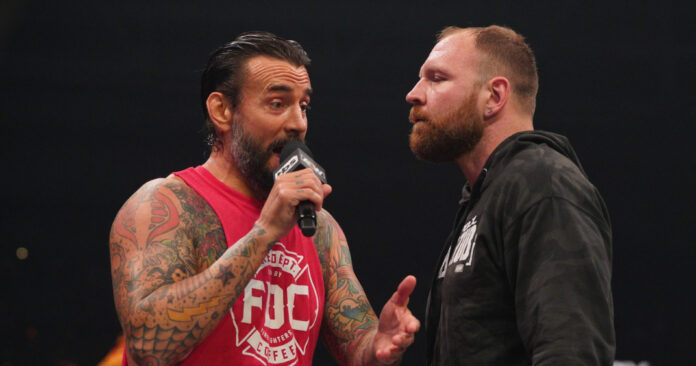 After CM Punk won the AEW World Championship at Double or Nothing last year he announced to the world that he would be taking time off due to injury, and Jon Moxley was crowned interim AEW World Champion in his absence. Punk returned to the ring in August of 2022 and he was defeated by Jon Moxley in a quick squash match to unify the belts.
Recently CM Punk got the wrestling world talking when he took to social media to claim that not only was he not cleared for the match, but also that Jon Moxley refused to lose to him.
Fightful Select reports that CM Punk had communicated that he wasn't comfortable competing in the AEW World Championship match on August 24 because he wasn't cleared. It's being said that there were issues regarding the creative for building the match, and there was concern that CM Punk wouldn't be at the August 17 episode of Dynamite. Special travel arrangements were made for CM Punk the day of the match, and Punk floated the idea of additional reimbursement for the match since he wasn't cleared.
It's also being reported that CM Punk and Jon Moxley appeared to have heat according to people Moxley has spoken to after CM Punk's physical altercation with The Elite at All Out. People in AEW believe that if it came down to a situation whether the company had to choose between CM Punk or Jon Moxley they would pick Moxley.
CM Punk is said to be aware of the heat on him and of the possibility that some talent could walk out if he returns to AEW. There's no word on how CM Punk feels about it, but it's also being said that some of the heat has died down since All Out.