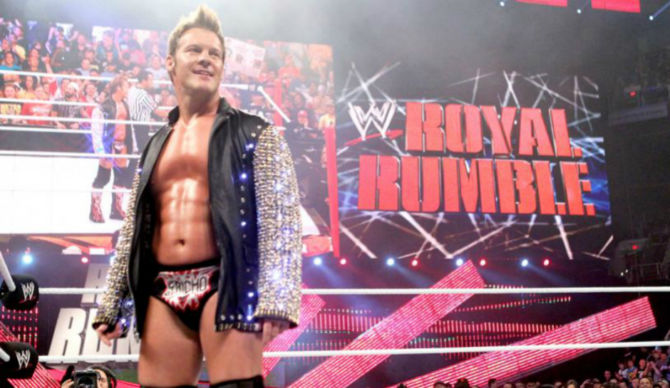 Chris Jericho recently challenged Kenny Omega to a match at Wrestle Kingdom 12, and now the two stars are set to face off in the Tokyo Dome on January 4. Even though Jericho is wrestling a match in a NJPW ring in January, he's still on good terms with WWE, and he recently hinted that he gave Vince McMahon a heads up about the match.
As of right now Chris Jericho's deal with NJPW is only for one match, and there's been a lot of speculation in regards to when he will appear on WWE programming again.
It's rumored that Jericho could be appearing on the 25th anniversary edition of Raw in January, but don't look for him to appear at the Royal Rumble next year.
The Royal Rumble is set to take place from the Wells Fargo Center in Philadelphia, PA on Sunday, January 28, 2018, and as of this writing Chris Jericho's band Fozzy is currently booked for a show at Olympia in Paris, France, on that same date. So, unless the show gets canceled it seems that a Chris Jericho appearance at the Royal Rumble in 2018 is unlikely at this point.
Speaking of big WWE pay-per-views, Randy Orton is set to compete as part of Team SmackDown at Survivor Series on Sunday, and his wife Kim shared the following photo of The Viper "preparing" for the match: