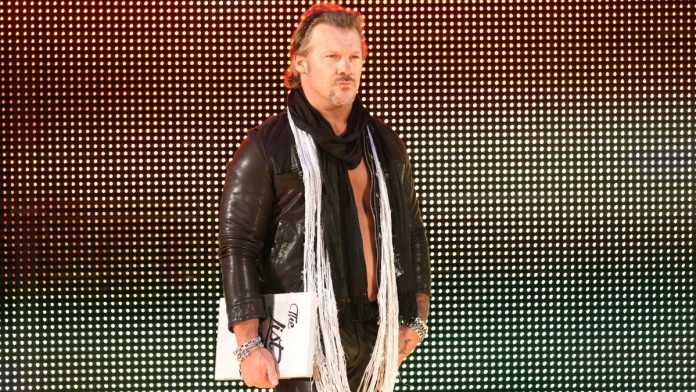 Chris Jericho has done just about all there is to do in the professional wrestling business, and he's earned the right to work where he wants, when he wants.
Jericho's next match is scheduled for the NJPW Dominion event on June 9th where he'll be facing Tetsuya Naito, but during a recent interview with The Mirror he talked about a few possible feuds he could be involved with in WWE.
The former WWE Champion noted that he would be interested in working long programs with stars such as Braun Strowman, Daniel Bryan, Roman Reigns and Seth Rollins, but the story would have to be right.
"It's all about the story. If it's a good story I will work with anybody. I enjoy wrestling still but I enjoy the storyline behind it. I liked the idea of a surprise attack on Naito, I like all these type of things that you don't really expect to see. That's why I still enjoy wrestling. Yeah sure, working with Strowman would be great, working with Daniel Bryan would be great, working with any of those guys would be great, I love Roman Reigns and Seth Rollins and all of those dudes. But what's the story behind it? If we can come up with a good story, then I'm all in. If not, then I will just continue doing what I'm doing right now and having a lot of fun doing it."
In regards to whether or not WWE is cool with his upcoming match against Tetsuya Naito, Jericho made it clear that it doesn't matter, because he's not under contract.
"Well, Brock Lesnar has what Chris Jericho has in WWE, you know what I mean? I come and go when I feel it's right. I'm there more than Brock is when I'm there, but as far as being there/not being there, I'm not under contract to WWE. Everyone always thinks that, they're always like 'oh is WWE cool with you working in New Japan?' It doesn't matter if they're cool or not because I'm not under contract. My contract with them ended in May of last year. So I have the right to do whatever I want to do, I don't have to ask permission from anybody. I tell them what I'm doing out of courtesy because I respect the company and respect Vince McMahon, but I don't have a contract with anybody, other than the match I have with Tetsuya Naito coming up."
Who do you want to see Chris Jericho feud with in WWE? Sound off in the comments below.