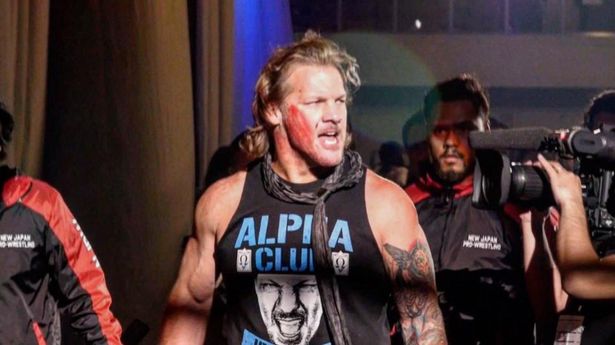 You just never know what Chris Jericho is going to do, as he's made it a point to be unpredictable over the last few years.
Jericho surprised the fans a few months ago when he challenged Kenny Omega to a match at Wrestle Kingdom 12, and the two stars clashed in the Tokyo Dome on January 4. In the weeks leading up to the announcement Jericho was taunting Omega on Twitter, and during a recent interview with 107.7 The Bone with Baby Huey and he talked about using social media to create a buzz ahead of the match.
"That was always my idea was to do it that way because that's the modern way of doing things now…That's the new now is like you just find somebody on Twitter, and just talk to him on there. So that's what I wanted to do to kind of start the buzz for this where people are like what's Jericho talking about? Why is he arguing with Kenny Omega? Why is he doing this? Planting seeds to where when it finally happened, and the surprise video aired in Osaka of me challenging Kenny people were like oh we get it now! That's why they were doing this Twitter war. Up until then nobody knew, and I really pride myself for years in keeping things kind of on the down low. No one really knows what I'm doing, and what I am going to be doing. What my plans are, and I like it that way. It's much more fun, it's much more of a shock, much more of a surprise. I think it's one of the reasons why I am still very relevant in this day and age is because I am really good at keeping people on their toes, and keeping people excited about what Jericho is going to be doing next."
Jericho was also asked to pick four names for his personal Mt. Rushmore of wrestling and he picked Shawn Michaels, Owen Hart, Ricky Steamboat and Hulk Hogan.
"It's hard to say. I will give you my favorite they might not be the best ever, but when I was a kid it was: Shawn Michaels, Owen Hart, Ricky The Dragon Steamboat, and Hulk Hogan. So, that's Chris Jericho's Mt. Rushmore at 16 years old."