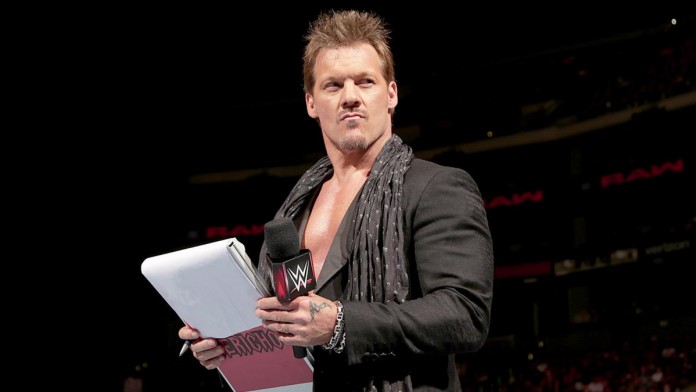 Chris Jericho finished up his most recent WWE run a few months ago, but he'll be stepping into the ring once again in January. Chris Jericho is set to take on Kenny Omega inside the Tokyo Dome at Wrestle Kingdom 12 on January 4, and it's safe to say that their match is one of the most anticipated matches in quite some time.
Fans had high hopes that Chris Jericho would return to WWE shortly after Wrestle Kingdom for WrestleMania season, but it doesn't look like they'll be getting their wish. Jericho recently announced that he'll be playing a concert with Fozzy in New Hampshire on WrestleMania Sunday, so as of right now it looks unlikely that he'll be appearing at WrestleMania 34.
With Jericho apparently off the WrestleMania card, fans are wondering when he might return to WWE, and the former WWE Champion told Sports Illustrated that he can return whenever he wants.
"I could go back to the WWE, I love working for Vince McMahon," said Jericho. "But if I showed up tomorrow, as of right now, I am not slotted for the main event of WrestleMania. I am in the main event at Wrestle Kingdom."
There's been some debate over which match is the main event for Wrestle Kingdom 12, as Tetsuya Naito took exception to people calling Jericho's match with Omega the main event.
Jericho clarified that NJPW is calling it a double main event, and he believes that his name is helping ticket sales.
"I'm not the one calling this a double main event, it's New Japan calling it that–and they've already sold more tickets this year, with three weeks before the show, than last year. I'd say it's a smart move to bring Chris Jericho in and a smart move to make Alpha-Omega a double main event. If Naito doesn't like that, then tough luck. That's pro wrestling."
Who will you be rooting for when Chris Jericho faces Kenny Omega at Wrestle Kingdom 12? Sound off in the comments below.