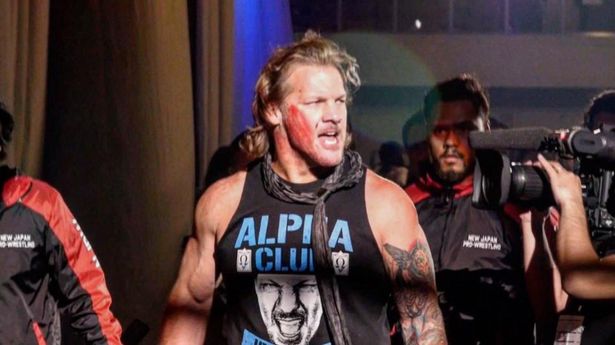 Chris Jericho got a lot of people talking a few months ago when he kicked off a feud with Kenny Omega on social media, and the feud culminated with a big match at Wrestle Kingdom 12.
Unfortunately for Jericho, he didn't win the bout, but both Omega and Jericho received rave reviews for delivering a solid match.
Following Jericho's defeat at Wrestle Kingdom 12, Jericho attacked Testuya Naito and teased a match with the NJPW star. It was rumored that the match could take place at the Strong Style Evolved event, or the NJPW Dominion event in June, but now it seems that the match might not happen at all.
A fan asked Chris Jericho about his status with New Japan Pro Wrestling on Twitter, and the former WWE World Heavyweight Champion claimed he's done with the company.
Unfortunately yes. https://t.co/m7EdG57BzU

— Chris Jericho (@IAmJericho) March 5, 2018
Of course there's always the chance that Chris Jericho is just trolling all of us, so he can surprise another one of NJPW's finest with a sneak attack at an upcoming event, as he's been known to do from time to time.
One way or another Jericho seems to be more focused on other projects outside of wrestling for the time being, but you just never know where or when he might pop up.