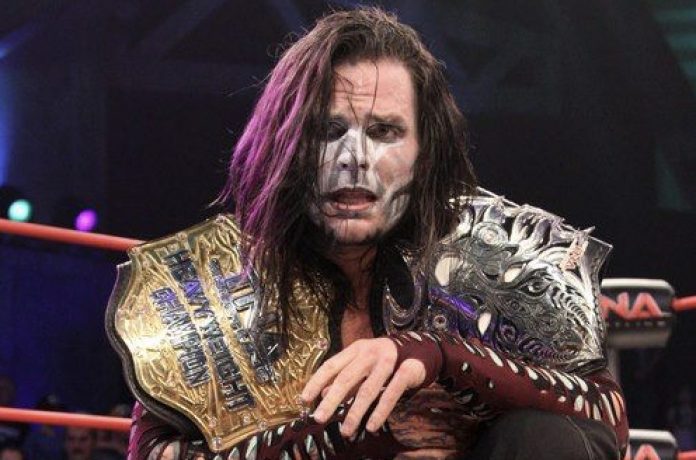 Jeff Hardy has spent a great deal of time working as a WWE Superstar throughout his career, but the former WWE Champion has also found success in Impact Wrestling, formerly known as TNA.
During the main event of the Victory Road pay-per-view in 2011, Jeff Hardy was set to challenge Sting for the TNA World Championship. However, it was quite clear that Jeff was under the influence, and in no condition to compete.
Sting pinned Hardy quickly, and looked visibly disappointed after the match had to be cut short.
WWE Hall of Famer Bully Ray talked about the infamous match on Busted Open Radio, and he noted that Jeff had to apologize to the TNA locker room when he returned.
"I remember when Jeff Hardy had the problem, you know in the match against Sting.Remember that debacle in TNA? I remember when Jeff came back to the company. And they [TNA] made him apologise to the locker room. They put Jeff in front of the whole locker room and he just kind of apologised like I'm really sorry blah blah blah blah blah."
Bully Ray added that at the end of the meeting talents were asked if they had anything to say, and he told Jeff, "I really couldn't care less about all of these things that went on. All I care about is that you can still hit your finish. Now let's go out there and make some money.'"
H/T SEScoops.com