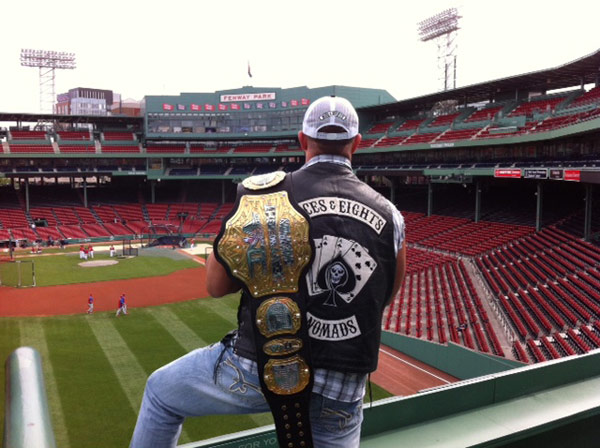 Bully Ray has made quite the name for himself as a singles wrestler and he's currently the TNA World Heavyweight Champion. It's only natural that people would want to pick his brain about different topics in the wrestling industry and that's exactly what Chris Van Vliet did when he caught up with Bully Ray recently. If you've never watched a Bully Ray interview then this is a great place to start. Bully pulls no punches and never holds anything back so it's well worth your time to watch the video. Here are a few highlights.
Devon's TNA Departure
"As of right now, Devon is unfortunately not with TNA Wrestling. Here's the thing about Devon being gone, in my eyes it's a temporary thing."
Thoughts On CM Punk
"I'm a big CM Punk fan. The reason I appreciate Punk is
because he's fearless and because he reminds me of me back in the day
because is so comfortable on the microphone and he will say what comes
to mind and deal with the repercussions later"
Does He Watch WWE?
"I am a business man and I am a student of the game. I watch anything and everything that I can get my hands on so I can see where the trend in pro wrestling is going, so I can see what people are reacting to, so I can see what new moves guy might be doing. A good businessman always knows his competition and a good businessman always knows what's going on around him so I would never sit here and lie to you and tell you 'Oh no, I can't watch anything else'. I watch everything. Whether it's WWE or Japan or smaller independents or whatever."
Watch the full interview below.