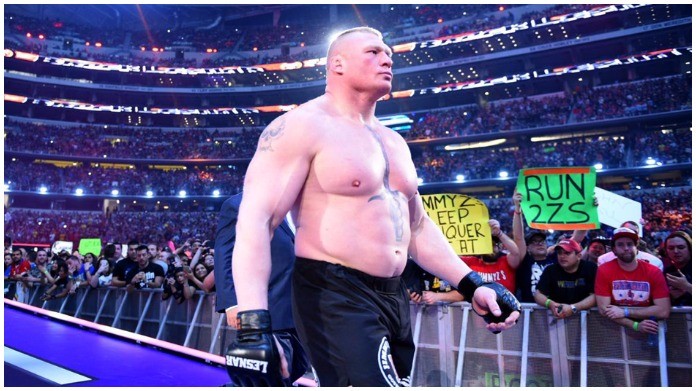 Brock Lesnar is the Beast Incarnate and the WWE Universe can't wait to be taken to Suplex City every time he steps in the ring. He's set for a pretty monstrous encounter against Braun Strowman at No Mercy and that rivalry seems to be getting more aggressive every week.
It might appear as though Brock Lesnar is fighting an uphill battle for the first time in his career. After all, he's never faced someone like Braun Strowman before.
Lesnar might be slated to headline WrestleMania 34 against Roman Reigns, but that's not until next year. So what does WWE have in store for Brock Lesnar after No Mercy?
Sportskeeda reports that although Brock has been more active during this run than he was during the last time he held a major WWE Championship, he is still set to miss a few pay-per-views this year. It's being reported that Brock Lesnar is set to miss Survivor Series and Lesnar is also not scheduled for the TLC pay-per-view in his home-state of Minnesota.
According to their sources, Lesnar won't appear on another WWE PPV for the remainder of 2017 after No Mercy.
This would be a nice vacation for Brock Lesnar but we have to wonder how a Universal Champion can be off for that long. It could be possible Braun Strowman might be pulling down Raw's top title at No Mercy.
If Braun's recent confrontations with Lesnar weren't enough of a clue, this new information might be pointing to a possible Universal Title run for The Monster Among Men.
Then again, Brock might just be taking his Universal Championship home with him for a few months, which wouldn't be unheard of. We are talking about Brock Lesnar, after all.