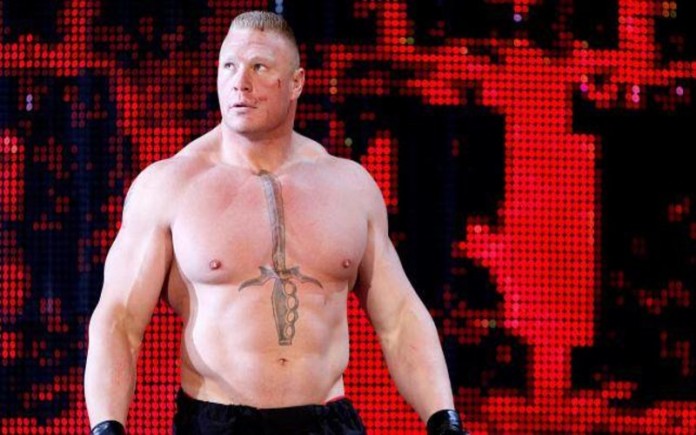 Brock Lesnar has had a rocky relationship with the MMA world recently as he is currently under a Nevada and USADA suspension after failing multiple tests for performance enhancing drugs. The 39-year-old Lesnar has reportedly removed himself from further testing from the UFC's drug testing program and his name was quietly taken off the list. Marc Raimondi of MMA Fighting reports that Brock Lesnar is hanging up his gloves and retiring from professional shoot fighting.
Lesnar's win over Mark Hunt at UFC 200 was overturned and ruled a no-contest after the drug tests came back showing that Lesnar tested positive for clomiphene and hydroxy-clomiphene. Although Lesnar's reps have stated that this positive test might have been caused by a foot creme and asthma medication, the USDA and Nevada Athletic Commission didn't buy it and he was handed a suspension from the octagon and a fine on top of it.
Mark Hunt filed a lawsuit against Lesnar and UFC for knowingly carrying through with the planned fight at UFC 200 even though they were aware of his performance-enhancing activities. That lawsuit is still in the early states as UFC has attached attorneys to the case to fight it.
Lesnar is currently serving a one-year suspension for the Nevada Athletic Commission and was fined for $250,000. The Nevada Athletic Commission is a very influential entity in MMA so a suspension by them is practically a blackballing for all other state commissions. But, rumor is that if Lesnar hasn't paid that fine and retires from MMA, then he won't have to ever pay it. Now that he's retired from MMA completely, he is no longer bound by the Nevada Athletic Commission ruling because they have no jurisdiction over WWE's activities.
Now it looks like Brock's options are limited to WWE, but it didn't look like he'd be back in the octagon anytime soon anyway.