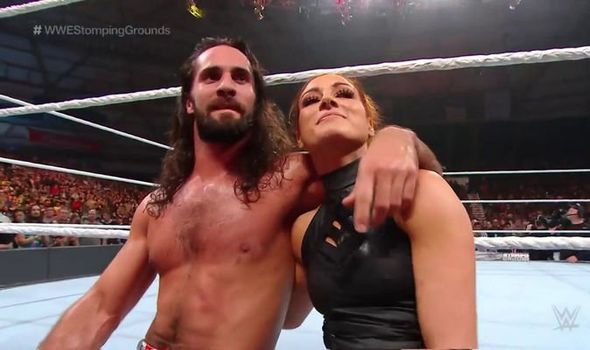 It's no big secret that Becky Lynch & Seth Rollins are one of WWE's most well known power couples. Rollins & Lynch are two of the top stars in WWE and a few years ago the company decided to have them team up on screen for a storyline that saw them feud with Baron Corbin & Lacey Evans.
Becky Lynch recently spoke to Cosmopolitan UK about her relationship with Seth Rollins, and she admitted that she had her reservations about going public with the relationship due to concerns regarding WWE possibly putting them in a storyline.
"When I first started dating Seth, I had certain reservations about it being public. Not being public from the standpoint of in case things didn't work out — I knew fairly early on that he was the one and that there wasn't a more perfect person for me out there. But I was worried about us getting involved in a storyline in WWE and how that would be received. Trying to figure out that balance, it was harder for me than it was for him. 
"I often felt awkward, like I'm a certain way in our personal life and then I have to maintain a certain aura and a certain presence in the ring … I did struggle with that. Sure enough, we ended up in a storyline in WWE and it wasn't the best."
While fans did get to see Becky Lynch & Seth Rollins team up on TV for a while it doesn't seem likely to happen again as both of them have expressed a lack of interest in working together on screen in the future.
H/T Wrestling Inc.