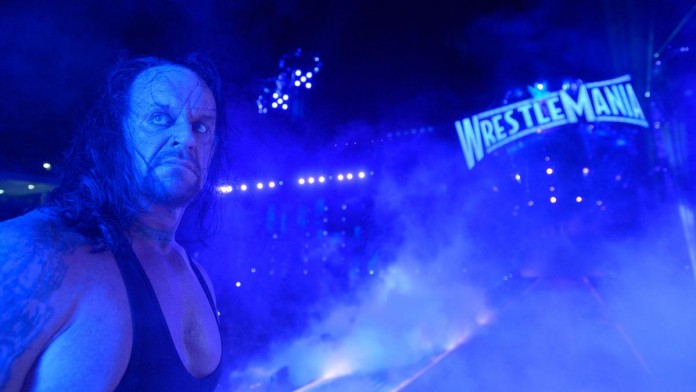 Last year's WrestleMania main event was one of the most talked about matches from the past few years, because Roman Reigns defeated The Undertaker. After the match it seemed that Taker was hinting at retirement, but no official announcement has been made.
There's been speculation that Undertaker could be returning to the ring for another huge match at WrestleMania this year, but again, no official announcement has been made at this point.
Regardless of whether or not The Undertaker returns to the ring this year, his match at WrestleMania 33 was still a huge moment for his career.
WWE has released a trailer promoting the WWE 24 – WrestleMania 33 special on the WWE Network, and it shows a brief look at Taker breaking character as he talks about the last 30 years of his life. Check it out below.
Big Cass has been out of action since the night after SummerSlam 2017, but it sounds like recovery is going well for the Raw star, and he noted in an interview a few months ago that he expects to return sometime around WrestleMania.
Even though Cass can't wrestle right now, he did recently appear at a WrestleMania reading event alongside No Way Jose, Ember Moon and Dana Warrior in New Orleans.
.@WWE and @FirstBook teamed up for National Reading Day by reading #TromboneShorty to 300 students in New Orleans. #WWEReads pic.twitter.com/tBJ1I81c3y

— WWE Community (@WWECommunity) January 24, 2018