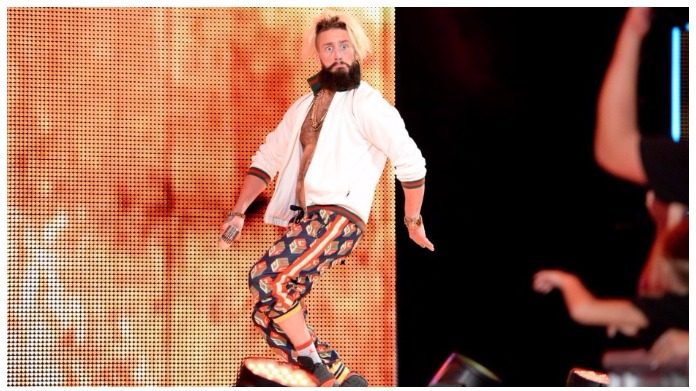 At No Mercy, Enzo Amore defeated Neville to become the Cruiserweight Champion and the victory also resulted in a surprising heel turn for "The Realest Guy in the Room." Over the past week, his role on WWE television has changed dramatically, but Enzo is still dropping the same lines.
Related: Enzo Amore Looking To Start A Rap Career Next
His words are roughly the same, but his heel persona has quickly changed the perception of his character on Raw and 205 Live. According to CageSideSeats, this is all by design because WWE officials want to push Enzo Amore as a heel while keeping his merchandise numbers up.
Apparently, the hope backstage is that Enzo will continue using his catchphrases to keep his merchandise sales high and the WWE Universe will react accordingly during his segments. The pressure is on Enzo to thread that needle, but he may be one of the few who could pull it off.
The idea for Enzo to ask for a non-contact stipulation against the cruiserweight division has been added to television, which will give him a lot of heat and let his work on the microphone do the heavy lifting. Ultimately, his big push will be determined by his merchandise numbers.