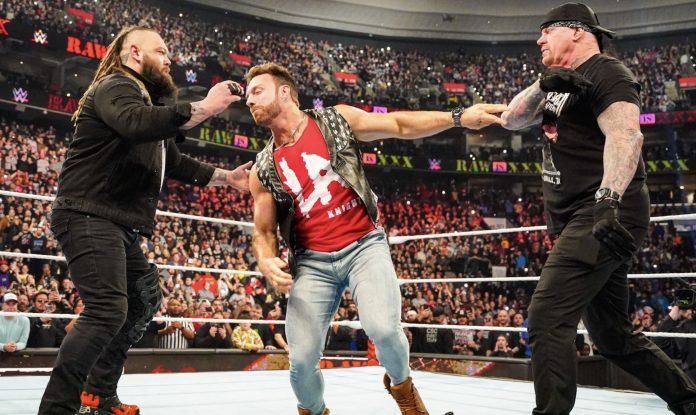 This week Monday Night Raw celebrated its 30th anniversary and one of the big segments from the show that everyone is talking about is The Undertaker's interaction with Bray Wyatt. Taker helped Wyatt take down LA Knight and then whispered something to Wyatt before leaving.
This certainly isn't the first time that we've seen Bray Wyatt and The Undertaker cross paths as they previously faced off at WrestleMania 31. WrestleVotes is reporting that following his match with Bray Wyatt at WrestleMania 31, The Undertaker told Vince McMahon to "take care of him" while talking about Wyatt. It was also noted that The Undertaker has always been a big supporter of Bray Wyatt.
Feels like a good time to tweet this, following their match at WrestleMania 31 Undertaker told Vince in the post match embrace to "take care of him" in reference to Bray. Regardless of what happen in the interim, Taker has always been a huge Wyatt supporter. It showed just now.

— WrestleVotes (@WrestleVotes) January 24, 2023
Ultimately Vince McMahon would eventually release Bray Wyatt in 2021, and it seems that the two had a somewhat complicated relationship. One way or another Bray is back with the company and his return at Extreme Rules last year was one of the most talked about moments of the year.
What was your reaction when Bray Wyatt and The Undertaker came face to face on Raw? Sound off in the comments below.