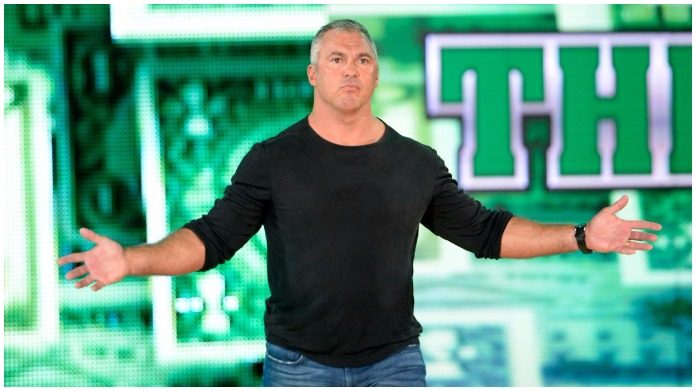 The past week has been full of ups and downs for wrestling fans, as Daniel Bryan confirmed that he has been cleared by WWE and he will be returning to the ring, but now Shane McMahon is on the sidelines.
It's been expected that Shane McMahon would be teaming up with Daniel Bryan to take on Sami Zayn and Kevin Owens at WrestleMania, and it seems likely that the match was set to be confirmed tonight on SmackDown Live. However, Dave Meltzer recently reported on Wrestling Observer Radio that the match will now have to be changed.
"Shane McMahon was diagnosed with diverticulitis, so that match at WrestleMania is going to have to be changed. He went to the Caribbean and while there he developed a massive infection due to diverticulitis. He was hospitalized in Antigua, flown back to New York, and he's currently hospitalized."
Meltzer went on to say that Shane McMahon probably won't be around for a while due to his medical situation, and WWE will have to switch courses and go in another direction.
Unfortunately it sounds like Daniel Bryan is going to have to search for a new partner to team up with at the Show of Shows, but we'll likely find out more in regards to who he could be teaming up with on SmackDown Live tonight.
Who do you want to see team up with Daniel Bryan at WrestleMania 34? Sound off in the comments below.