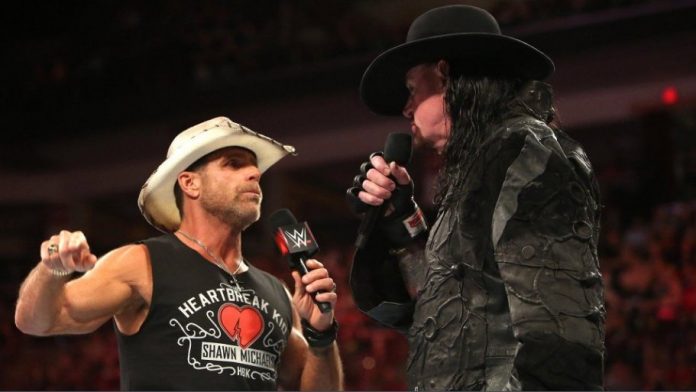 Shawn Michaels put his career on the line when he faced The Undertaker at WrestleMania 26, and when Taker defeated him, Michaels retired.
Michaels has stayed retired ever since, but after his recent confrontation with The Undertaker on Raw, there's been a lot of talk about HBK possibly returning to the ring.
Ringside News is reporting that Shawn Michaels is being considered for the special guest referee role for Triple H's match with The Undertaker at Super Show-Down, and two Survivor Series matches are being discussed for the Hall of Famer.
According to the report, one option would see HBK face off against The Undertaker in a singles match at Survivor Series, but the backup plan is a tag team match featuring the Brothers of Destruction against Triple H and HBK.
Would you rather see HBK return for a singles match, or a tag team match? Sound off in the comments below.