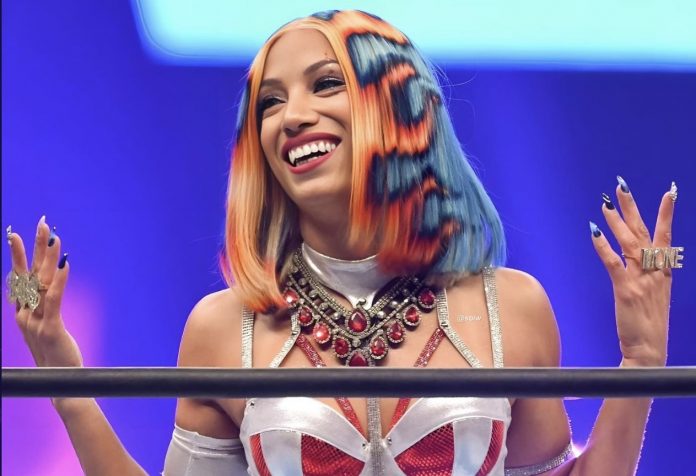 Last year Sasha Banks and Naomi became a very hot topic in the world of professional wrestling after the former WWE Women's Tag Team Champions walked out of Monday Night Raw. Since then Sasha Banks has since gone on to work as Mercedes Mone in New Japan Pro Wrestling, and Naomi recently confirmed that she is also done with WWE.
Even though Mercedes Mone is not currently part of the WWE roster there's been a lot of speculation regarding a possible return to the company someday, and the Wrestling Observer Newsletter reports that the door is open for her to return under the right circumstances.
"From the WWE side, we were told there were points that she has asked for that she would have to give up asking for to sign a deal with them but the door is open for her otherwise."
Since parting ways with WWE, Mercedes Mone hasn't said much about her reasons for leaving, but she did explain that no one knows her side of the story during a recent appearance at Planet Comicon.
"First of all, nobody knows the story. You don't know the story. But you're reading whatever you wanna read and believing whatever you wanna believe. Nobody knows the story because I haven't said anything, and I'm not going to say anything because that's just the classy boss that I am, the CEO."
Do you want to see Mercedes Mone return to WWE someday? Sound off in the comments below.