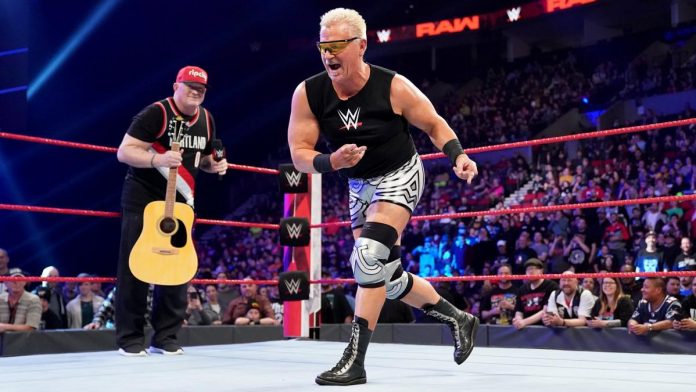 Many fans were shocked when Jeff Jarrett made his return to WWE last year when he was inducted into the Hall of Fame.
Jarrett also made his return to TV earlier this year when he competed in the 2019 men's Royal Rumble match.
Now the former Intercontinental Champion is focused on his backstage role with WWE, and the Wrestling Observer Newsletter is reporting that Jarrett will end up being very influential, and a key guy with WWE creative.
It was noted that one person involved felt that aside from Triple H, and head writers Ed Koskey, Dave Kapoor, Brian James andd Michael Hayes, and perhaps Paul Heyman, Jarrett could become the most influential guy before long.
Jarrett is known for his charm, and his ability to very quickly make you feel like he's your friend. It's also being said Jarrett's history as a wrestler, and his experience running his own company, give him more authority when talking with talent than a non-wrestler would have.