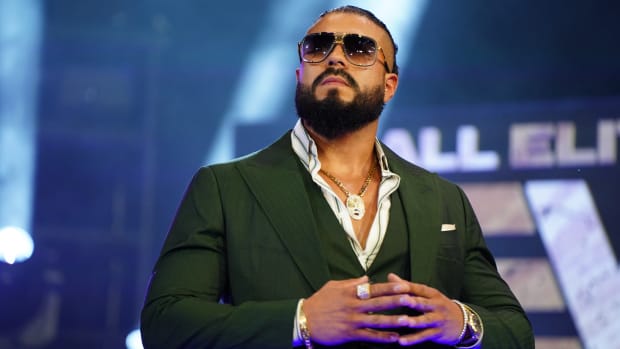 This week's episode of AEW Dynamite aired in a special time slot on Friday night on TNT, and the show featured a big debut. Former WWE Superstar Andrade officially arrived in All Elite Wrestling, and it was revealed that he will be known as Andrade El Idolo moving forward.
Wrestling Inc. reports that Tony Khan was motivated to sign Andrade, and since Andrade didn't have a 90 day non compete clause they met the same week he was released from WWE, but a deal did not get done.
Negotiations stalled because Andrade reportedly wanted creative control, veto power regarding his losses, and to work for other companies outside of WWE. A compromise was made, and it's being said that he will have a limited about of creative control when it comes to his finishes.
The deal was slow to get done, but Andrade signed with AEW this week.
The former NXT Champion was in talks with Impact Wrestling, and the company was willing to guarantee part of his demands in regards to creative control. However, the two sides were far apart in regards to how many dates Andrade would work, as he would have been paid per date as opposed to a guarantee.
It's also being reported that ROH was interested in Andrade.