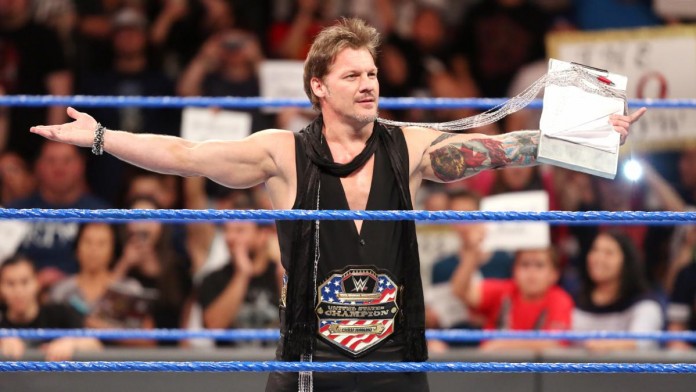 Chris Jericho wrapped up his most recent run with WWE a few months ago, and since then he's been busy focusing on his band Fozzy. Many fans feel that Jericho's latest run with WWE was arguably his best, and it's clear that even at this stage of his career Chris Jericho still has a lot to offer the world of professional wrestling.
Kenny Omega is one of the most popular wrestlers who isn't currently signed to a WWE contract, and Jericho shocked the world when he challenged Omega to a match at NJPW's Wrestle Kingdom 12.
Omega has accepted the offer, and now fans are going to see Chris Jericho vs. Kenny Omega at the Tokyo Dome on January 4th.
Pro Wrestling Sheet is reporting that Jericho has been in talks with NJPW about a possible match with Kenny Omega since mid-summer, and plans for him to appear at Wrestle Kingdom started to come together in August.
Many fans seem to think that Chris Jericho has been working with WWE to set up his appearance at Wrestle Kingdom 12, but that doesn't seem to be the case because he's no longer under WWE contract.
For those asking about Jericho at WK 12, his WWE contract expired, he's a free agent.

— Dave Meltzer (@davemeltzerWON) November 5, 2017
Furthermore, Jericho mentioned on the Killing The Town podcast that he is financially responsible for his upcoming Rock 'n' Wrestling Rager cruise next year, and he wanted to partner with a wrestling brand for the event.
Jericho tried to get NXT involved, but he was turned down, and he reportedly told Triple H that he would be moving forward with the cruise regardless.
The former WWE Champion then put together a deal with ROH to host the Sea of Honor tournament and The Young Bucks and Marty Scurll have been confirmed for the cruise.