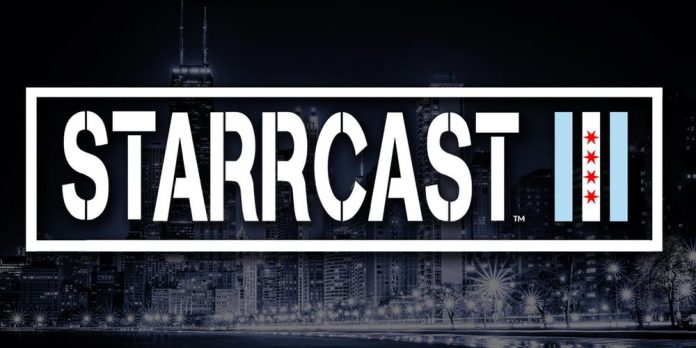 Even though Starrcast isn't directly related to AEW, the event has become a big attraction for fans who attend AEW pay-per-views.
Some big names were in Las Vegas for Starrcast II a few weeks ago, and Starrcast III is set to take place during All Out weekend at the Hyatt Regency Schaumburg in Chicago, IL from August 29 through September 1.
It was recently announced that Mick Foley will be part of the event, and now WWE Hall of Famer Sting has been confirmed for Starrcast III.
Bracelets for the event can be purchased here.
He's an industry icon. He's a former World Champion. He's a Hall of Famer & we're proud to announce him as a guest superstarr!#Starrcast is honored to welcome the man they call @Sting to Chicago, Labor Day weekend!

Platinum & Gold Bracelets on sale NOW: https://t.co/VShyAsTu00 pic.twitter.com/FkZOB0nyGq

— #StarrcastIII (@StarrcastEvents) June 3, 2019