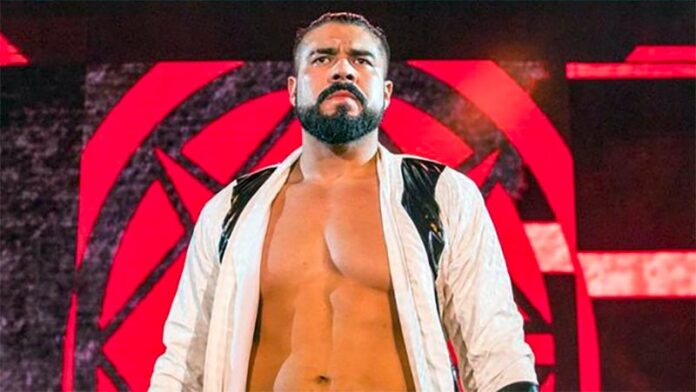 Wrestling fans have seen quite a few wrestlers get released from WWE over the last year or so, and a few weeks ago the company confirmed that Andrade had been released from his contract.
WWE President Nick Khan recently noted during an appearance on Colin Cowherd's podcast that the company is hyper focused on Mexico, and that they want to put the WWE touch on lucha libre.
Andrade responded to the comments from Nick Khan and noted that he doesn't think the company really cares about Latin talent when he posted the following:
"They want to make believe that they really care about Latin talent but we all know from our own experience that it is a big lie! Thumbs down"
Quieren hacer creer que realmente les importa el talento latino pero todos sabemos por experiencia propia que es una gran mentira! 👎🏼 https://t.co/mYNQhPC1Rg

— CintaDeOro (@CintaDeOro) April 8, 2021
It's not clear when WWE might start making moves in Mexico, but judging from Nick Khan's comments the country is definitely on WWE's radar.
"Latin America and specifically Mexico. If you look at the Lucha Libre product, which is the authentic Mexican wrestling style, there are two smaller Mexican promotional companies that exist. I think if we put the WWE effects onto one of those companies and we kept the authenticity — I'm talking about building our own company, not acquiring either one — if it had the WWE touch and work ethic, ultimately you can build that marketplace out where you have certain events that are still doing 30 million viewers, things you haven't seen in the United States outside of the Super Bowl in the year. We can still do it on a consistent basis there, if we're on free-to-air, which is their terminology for a broadcast network, and you have the right local superstars. We have a hyper-focus on that region."
H/T Fightful