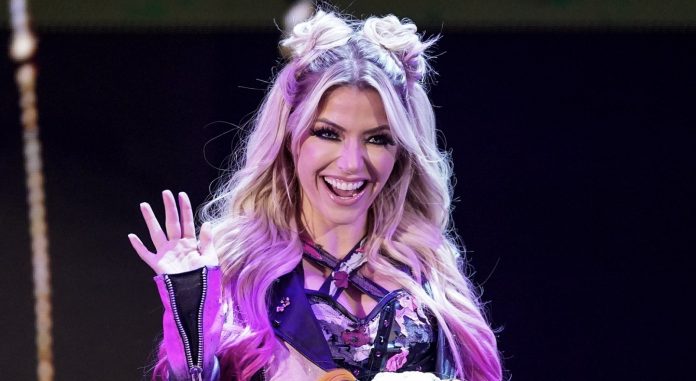 Alexa Bliss was written off TV following the Extreme Rules pay-per-view in 2021, and she spent several months sitting on the sidelines after she underwent surgery. Prior to being written off TV the former Raw Women's Champion was working as a dark character who had aligned herself with The Fiend before he was released from the company.
In the weeks leading up to the Elimination Chamber premium live event WWE started airing therapy session videos focused on Alexa's recovery. During a recent episode of Out of Character with Ryan Satin, Alexa Bliss opened up about her original pitch for the therapy sessions, and she noted that she wanted to come back as a much darker character.
"That was a pitch that I pitched for a very long time. It was originally a different kind of therapy because I wanted to be taken away at Extreme Rules and then come back a different version of the Dark Alexa character. Obviously, things change and all that jazz. I had to have surgery, so we were like, 'oh, perfect, it's an amount of time to go away and give time for Extreme Rules to settle and come back with these therapy sessions.' They were so much fun. Everyone knows I love acting and performing in that aspect. It's something I always feel creatively fulfilled in.
"For me, it was my creative outlet, having the most fun I can. It was so much fun. We have a good amount of creative control and Vince (McMahon) was super awesome. From what I've heard, he sat down for a few hours, wrote it all out, and took the vision and made it come to life.
"I wanted it to go even darker and deeper. I had Jason (Baker) come out with a sketch and prototype of a different version of Lilly, which would have been super cool. Obviously, with creative, things always change. I'm still holding on that this new version of Lilly will come out one day. We'll see."
H/T Fightful