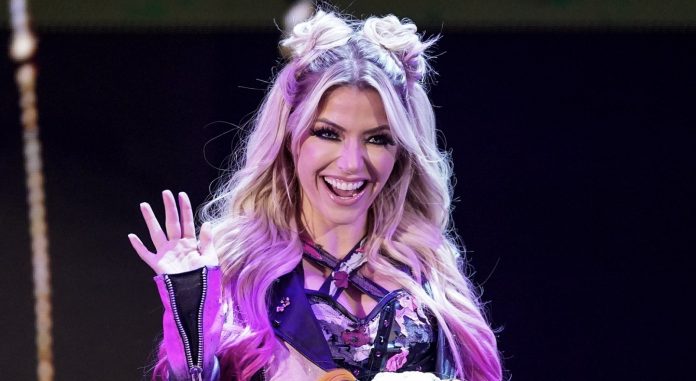 Alexa Bliss has been one of the most talked about wrestlers in WWE for months now as fans had been eagerly awaiting her return. Bliss took some time away from WWE to get married to Ryan Cabrera, but she made her return last week on Monday Night Raw.
The happily married couple recently got matching tattoos which feature a black heart with drawings of their faces inside. Bliss took to Twitter over the weekend to share the following photo:
— Lexi (Kaufman) Cabrera (@AlexaBliss_WWE) May 14, 2022
Last week on Monday Night Raw it was announced by Adam Pearce that Sonya Deville is no longer a WWE official. Pearce then booked Deville in a match against Alexa Bliss and Bliss picked up the win in short time.
Prior to her return Bliss last competed at Elimination Chamber in February before disappearing from TV for several months. Stay tuned for more updates as they become available.