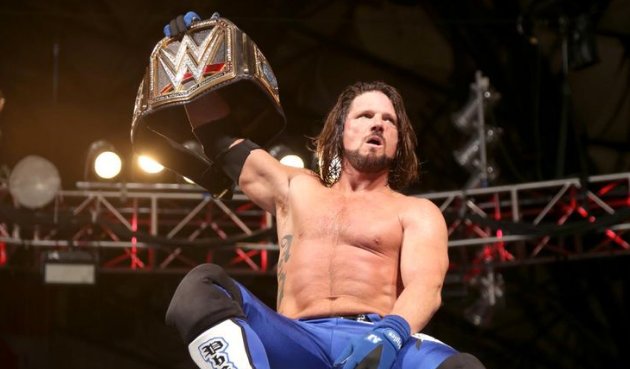 AJ Styles has been on a roll since joining WWE over two years ago, and he's been part of some big matches with some of the top names in the business.
Styles has received a lot of praise from fans and his peers for his performances in the ring, and there are some who think that he is the best wrestler in the world. However, Styles recently told Sky Sports that he doesn't agree with that sentiment.
"No, I would not agree with that. I think there's still a lot to be learned by AJ Styles and you can't consider yourself to be the best when you've still got so much stuff to learn."
Baron Corbin also recently spoke to Sky Sports, and he talked about making the transition from NXT to the main roster.
Corbin admitted that when he first got called up, he was a little arrogant, but he quickly found out that getting called up was a rude awakening.
"Honestly, I was a little bit arrogant because I came in and thought it was going to be easy and that I'd be on television in a year, no problem. Then you realise how many different things it takes to become a successful superstar, and it really is a rude awakening. I thought it would take a year, but it was three and a half years later that I got called up (to the main roster). It is not easy. I didn't realise how much detail went into it all and it was a rude awakening for me and it was humbling."