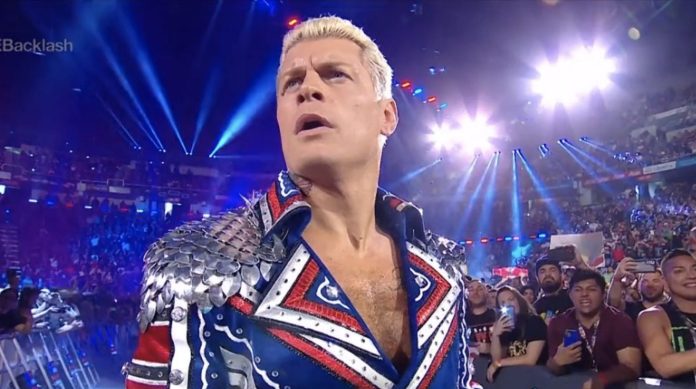 Cody Rhodes returned in a big way when he won the Royal Rumble match back in January, and he punched his ticket to the main event of WrestleMania 39. There was a lot of hype heading into Cody's match with The Tribal Chief at Mania, but ultimately Cody was defeated as Roman Reigns walked out with the gold.
The next night on Raw, Cody kicked off a feud with Brock Lesnar when The Beast Incarnate destroyed The American Nightmare. Cody and Brock faced off in the main event at Backlash on Saturday night and Cody picked up the victory when he pinned Brock's shoulders to the mat as Lesnar had him in the Kimura.
A win over Brock Lesnar is obviously big for Cody, and his brother Dustin Rhodes reacted to the victory when he posted the following on Twitter:
"If your big star bound it's a long hard ride. Huge victory!!!
NOW @CodyRhodes
#FinishTheF***ingStory!!!"
Now that Cody Rhodes has defeated Brock Lesnar there's a lot of speculation regarding where he could go from here. Recently Cody was drafted to Monday Night Raw, and later this month a new WWE World Heavyweight Champion will be crowned. It seems that WWE is keeping Roman Reigns and Cody Rhodes separated for now, so it will be interesting to see if Cody ends up winning the new championship. Stay tuned for updates.