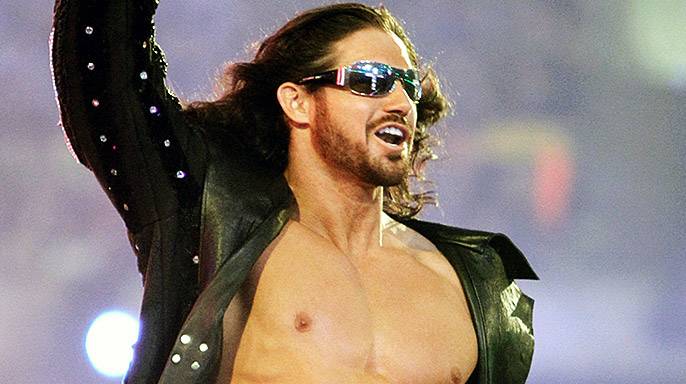 Within the past year and change, a lot of superstars have returned to the WWE after some time away. Having returned a little over three months ago, Matt and Jeff Hardy were both surprising returns to the company especially after their thriving on the indie scene. Jim Cornette making an appearance at this year's WWE Hall Of Fame ceremony to induct The Rock 'N' Roll Express was not something that many people would have anticipated. Maria Kanellis returning to the main roster was not assumed by many, given that her return was presumably part of a package deal with her husband. Jinder Mahal was a surprising return and even more surprising ascension up the card in recent months. In turn, the WWE now seems open to bringing back just about anyone they can make some money with.
Without talking about CM Punk, Ryback or Bruce Prichard, here are 26 former superstars who WWE ought to consider re-signing:
Shelton Benjamin – Shelton Benjamin was announced to be returning to the WWE last year, but unfortunately this was done before he had been medically cleared. Benjamin is still in top shape and has proven to be a major draw in Japan in recent years. The former Intercontinental and Tag Team Champion could help rescue the barely-there American Alpha team
MVP – As with Shelton Benjamin, MVP made a name for himself in Japan after leaving WWE. In TNA, MVP proved himself to be among the top performers on-mic, which he has further proven through his MLW podcast. There is still plenty of gas left in the tank with MVP.
John Morrison – Since leaving the WWE, John Morrison has reinvented himself as a top babyface in Lucha Underground. He has also made waves as an actor, most recently appeared in the Netflix series G.L.O.W. , working alongside Chavo Guerrero. Morrison is still putting on great matches, to say the least.
Chavo Guerrero – Speaking of Chavo, the Guerrero legacy ought to be kept going in the WWE much as the Hart, Anoa'i and Colon legacies are. Guerrero was notably the longest-tenured post-invasion WCW wrestler on the WWE roster. Even in a Curt Hawkins-esque role, he can help younger talent look great.
Carlito – Although he is from a legendary wrestling family, Carlito did not leave the WWE on the best terms. However, recent interviews and appearances show that Carlito to be in a great place on all levels. There are rumors of The Shining Stars recently asking for a release from WWE, but the former Intercontinental Champion could stand on his own as a heel.
Hurricane Helms – The recent departure of Hurricane Helms from TNA, Helms' recent getting into shape, and the WWE's introduction of 205 Live last year all lead to rumors of The Hurricane coming back to WWE. If so, the cruiserweight division has a lot of upside coming towards it. Another survivor of WCW, Helms is capable of great work as both a heel and a babyface.
Rey Mysterio – Speaking of WCW cruiserweights, Rey Mysterio never stopped working on the indie scene and remains a big draw. Lince Dorado, Sin Cara and Kalisto are all talented, but Rey Mysterio could propel the cruiserweight division to the uppercard and sell plenty of merch as a WWE special attraction.
Al Snow – Al Snow was unfortunately part of the recent TNA budget cuts. While unclear whether he could work effectively in-ring at this point in his career, Snow is remembered fondly for his humorous skits in The Attitude Era. Snow also works well with Mick Foley, who one must assume will return to the WWE in the near-future.
Bobby Lashley – About a decade ago, Bobby Lashley was one of the top names in the WWE, headlining the now-infamous Wrestlemania alongside the current President of the United States. Lashley did not use a microphone much during his WWE run, but showed himself to be a great talker in TNA. Lashley is undoubtedly much better in the ring nowadays then he was during his time in WWE.
Matt Morgan – Matt Morgan left the WWE more than a decade ago, then worked a lot in Europe and Japan before winding up in TNA. Well-spoken seven-footers are not particularly common. Morgan is only 40 years old, the current age of A.J. Styles.
Evan Bourne – Whether you know him as Evan Bourne or Matt Sydal, you know him to be an incredible high-flyer, still at the top of his game. Bourne/Sydal encountered legal issues during and after his WWE tenure, but if he can keep his act straight, he would be ideal for the 205 Live title picture.
Tyrus – Tyrus fits into the small pool of talent that have fared better outside of WWE. In TNA, Tyrus is tough yet has personality, which could also be said about Brodus Clay before his main roster call-up from NXT. Tyrus also stands out from the pack as a regular on-air contributor to Fox News, proving the intelligence behind the man portraying the in-ring character.
Hornswoggle – Swoggle is currently active in TNA beyond making indie appearances. For most of Hornswoggle's WWE run, he was the only talent of his kind. He is a great worker, can contribute to comedic skits, and could also fit into the cruiserweight division if needed.
Gail Kim – Gail Kim is considered by many to be the greatest female wrestler of all time, even though her WWE runs were far from ideal. The recent return of Mickie James to WWE shows that it would be far-fetched for Kim to be on the WWE roster.
Justin Gabriel – Now known as P.J. Black, Justin Gabriel was introduced to WWE fans as a member of The Nexus, a shocking storyline for its time. Gabriel did well in recent appearances for TNA and Lucha Underground and is still a few years from 40.
Paul London – Like Justin Gabriel, Paul London is another high-flyer who we have seen in Lucha Underground recently. The former Tag Team champion — part of one of the longest reigning WWE tag teams — is also a few years under 40.
Matt Striker – Speaking of Lucha Underground, Matt Striker has also been working there as of late. Whether he is in-ring, doing commentary or managing, he can keep people interested in a match.
Ivelisse – Ivelisse never got her due while in NXT, but she has proven her worth as a top female talent in Lucha Underground. And she is still under 30
Tommy Dreamer – After watching Rhino on last night's Raw, there is no reason why Tommy Dreamer can't come back to WWE and make appearances. He is one of the few ECW originals still competing in-ring, and his television appearances always get a strong crowd reaction.
Colt Cabana – Colt Cabana is one of the top American independent wrestlers these days, beyond doing commentary for Ring Of Honor, hosting one of the top wrestling podcasts and co-owning one of the top online wrestling retailers. Therefore, he doesn't "need" to go back to WWE like many others on this list might. But the former Scotty Goldman definitely went a lot further than anyone within WWE could have anticipated.
Chris Masters – Chris Masters was one of the WWE's youngest-ever signings, earning a contract before his 21st birthday. He left the WWE in 2011 — six years ago — yet is still under 35 years of age. He is doing well in Impact Wrestling as Christopher Adonis right now, but one must remember that Masters was chasing the WWE Championship in 2005 and 2006.
Kenny Dykstra – Kenny was signed at an even younger age than Chris Masters. He was brought back last year for another Spirit Squad run. And he's only 31 years old as of this article's writing.
Bull Dempsey – Now working as Bull James on the indies, Bull Dempsey had a very popular "Bull Fit" gimmick in NXT. He was simultaneously a throwback wrestler that original ECW fans would love and also perfect for the modern NXT fan. James appeared in Ring Of Honor last year while working other indies. And he is under 30 years of age.
Mr. Kennedy – Mr. Kennedy was a United States Champion and a Money In The Bank winner beyond starring in a WWE movie before leaving the company in WWE. While with TNA, Kennedy was a two-time TNA World Heavyweight Champion. Beyond working indies these days, he is training talent alongside Shawn Daivari.
Shawn Daivari – Speaking of Shawn Daivari, he is only 33 years old. He used to manage Kurt Angle and The Great Khali, two former World Champions and held the X Division title in TNA. Meanwhile, his brother is currently part of 205 Live.
Ryan Nemeth – Ryan Nemeth is the real-life brother of Dolph Ziggler. If legend is to be believed, he and Ziggler were to be a top tag team for WWE, with Ziggler being the in-ring worker and Nemeth (as Briley Pierce) being an off-the-charts talker. Nemeth is on the indie circuit and only 32.