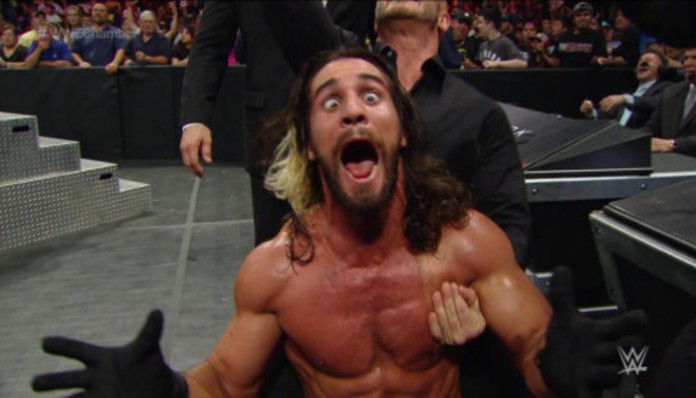 If you're here then that probably means that you're a fan of professional wrestling, and if you're a fan of professional wrestling, then hopefully you know that wrestling is supposed to be fun.
Related: 10 Botches That Made The World A Better Place
These WWE gifs are here to remind you that wrestling isn't just full of action and drama, it's also full of humor. No matter what's going on in your day, you deserve to laugh a little bit, and these WWE gifs will help you do that. Here are 10 hilarious WWE gifs to help get you through your day.
10.
9.
8.
7.
6.
5.
4.
3.
2.
1.
Well that was a lof of fun wasn't it? It's always a good time when you take a break to enjoy some WWE gifs, and the good news is that the fun doesn't have to stop here.
If you're looking for more laughs then fear not, you can check out some more hilarious WWE gifs via the links below.
10 Macho Man Randy Savage GIFS That Might Hypnotize You
12 Sweet Chin Music GIFS That Prove HBK Is The Master Of The Superkick