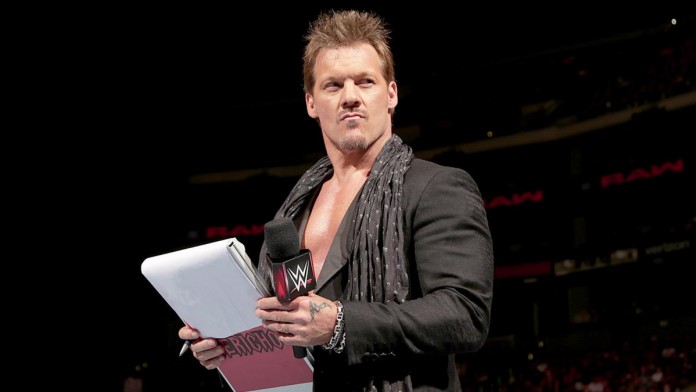 Chris Jericho has been in the wrestling business for a long time, but he still continues to push himself and find ways to add new and exciting chapters to his storied career. Jericho wrapped up his most recent WWE run a few months ago, and he's currently a free agent.
Given that he can do whatever he wants because he's not under contract, Jericho decided to challenge Kenny Omega over the weekend, and now he's set to face Omega at Wrestle Kingdom 12 at the Tokyo Dome in January.
It was recently reported that Jericho has been in talks with NJPW since mid-summer, and the idea for him to face Kenny Omega at Wrestle Kingdom started coming together in August.
Wrestlezone is now reporting that WWE officials did not know Jericho was going to challenge Kenny Omega, and they found out when it was announced during NJPW Power Struggle over the weekend.
Kenny Omega and Jericho have been going back and forth on Twitter for weeks now, and most fans seemed to assume that they were building up a potential match for Chris Jericho's cruise next year since The Young Bucks and Marty Scurll have already been confirmed for the trip.
But Chris Jericho seems to enjoy surprising the fans, and that's exactly what he did when he made the challenge.