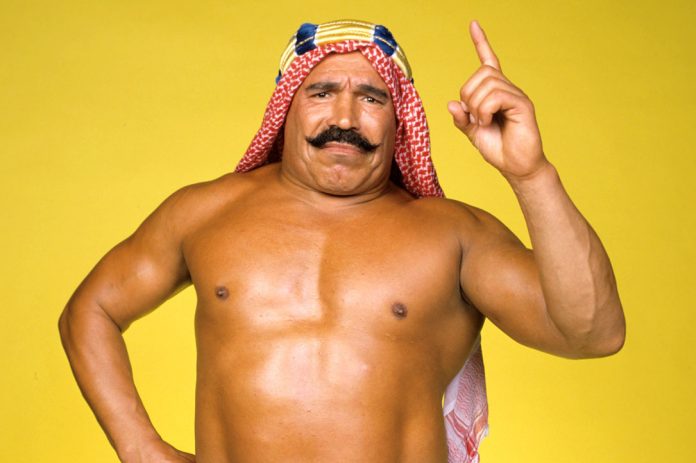 The wrestling world lost another legend as it was announced today that The Iron Sheik has passed away at the age of 81. The official Twitter account for The Iron Sheik broke the news early today with the following statement:
"Today, we gather with heavy hearts to bid farewell to a true legend, a force of nature, and an iconic figure who left an incredible mark on the world of professional wrestling. It is with great sadness that we share the news of the passing of The Iron Sheik, but we also take solace in knowing that he departed this world peacefully, leaving behind a legacy that will endure for generations to come."
RESPECT THE LEGEND FOREVER pic.twitter.com/Cr6CC9pXSO

— The Iron Sheik (@the_ironsheik) June 7, 2023
WWE also issued a statement of their own which reads as follows:
"WWE is saddened to learn that Hossein Khosrow Ali Vaziri, known the world over as WWE Hall of Famer The Iron Sheik, passed away on Wednesday, June 7, at age 81.
With his imposing physique, curled boots and dreaded Camel Cutch finishing hold, The Iron Sheik's larger-than-life personality and natural gift for inciting crowds across the globe helped him become one of the greatest villains in sports-entertainment history. Yet, over time that awe-inspiring showmanship not only earned the respect of his peers, but the WWE Universe as a whole, making him a beloved figure.The Iron Sheik first excelled in the world of Greco-Roman Wrestling, competing in the Amateur Athletic Union and becoming a gold medalist at 180.5 pounds in 1971.
The Iron Sheik became WWE Champion the day after Christmas in 1983 when he defeated Bob Backlund in Madison Square Garden. The victory was a controversial one, as Backlund's manager Arnold Skaaland threw in the towel when Backlund refused to submit to the Camel Clutch.
After losing the WWE Championship to Hulk Hogan, The Iron Sheik engaged in a heated rivalry with Sgt. Slaughter culminating in their famous Boot Camp Match at Madison Square Garden. Soon after, The Iron Sheik teamed with Russian strongman Nikolai Volkoff. The anti-American pairing went on to win the WWE World Tag Team Championship in 1985 at the first WrestleMania.
The Iron Sheik left WWE in 1988 but reappeared in 1991 by the side of former enemy Sgt. Slaughter as Colonal Mustafa. His last in-ring appearance was at WrestleMania 17, as The Iron Sheik returned for one night only, winning a Gimmick Battle Royal and re-igniting his rivalry with Slaughter in the process.
The Iron Sheik remained a pop culture icon due to his bombastic online persona and appearances on "The Howard Stern Show," "The Eric Andre Show," and more.
WWE extends its condolences to The Iron Sheik's family, friends and fans."