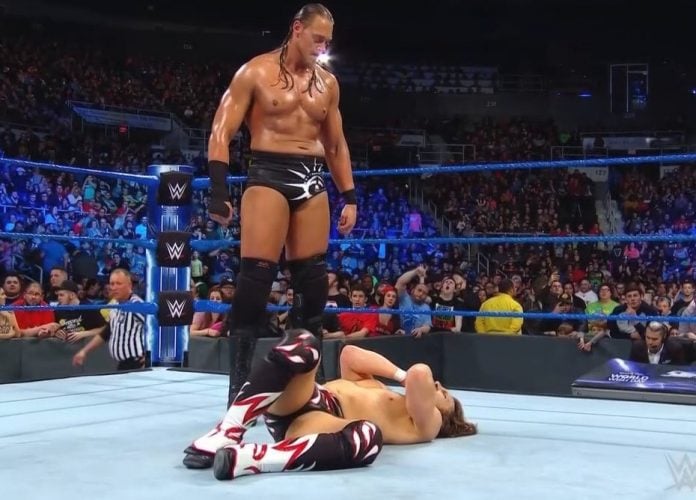 The Superstar Shake-Up was pretty much what we expected because they shook things up. SmackDown Live lost a lot of depth on their roster but they're featuring guys who can work longer matches. On the other hand, Raw got way more in regards to the number of talent but they also have an extra hour to fill on television every week.
But when all was said and done one guy who was standing tall was Big Cass. After all, being tall is kind of his thing because you can't teach that and that's also his gimmick.
It would appear Big Cass could be having a rocket strapped to his back upon his return from the devastating knee injury he sustained the night after SummerSlam last year. But even though it appears WWE is going to be giving Colin Cassady plenty of new people to work with who could support him on a top level, when Dave Meltzer went into the subject on Wrestling Observer Radio he didn't know how sure he really was that it would be tremendously successful.
"They're obviously going to be doing something with him and he's going to be wrestling Bryan and he's going to be wrestling Styles as well so all is not well," he said while Bryan Alvarez pointed out how the events of SmackDown Live's conclusion unfolded this week.
Bryan Alvarez said he was hoping the Big Cass would be put in a storyline alliance with The Miz which would explain why Big Cass targeted Daniel Bryan like a hitman so they could avoid having Big Cass and Daniel Bryan being D-Bry's first real singles program since his return.
"I don't think we're going to be able to avoid [Big Cass vs Daniel Bryan] but I could see [Big Cass' teaming up with The Miz] but I could also see them hooking him up with Nakamura like they did on the show tonight," Meltzer said as he continued. "So they could do that as a heel team."
Let's hope the fans turn around for Big Cass because he worked really hard to finally make his return. Now he will finally have a chance to draw heat and without Enzo Amore as his mouthpiece, he will need to learn a new way of communication with physicality in the squared circle.
If you use any portion of the quotes in this article please credit Wrestling Observer Radio with a H/T to Still Real To Us for the transcription