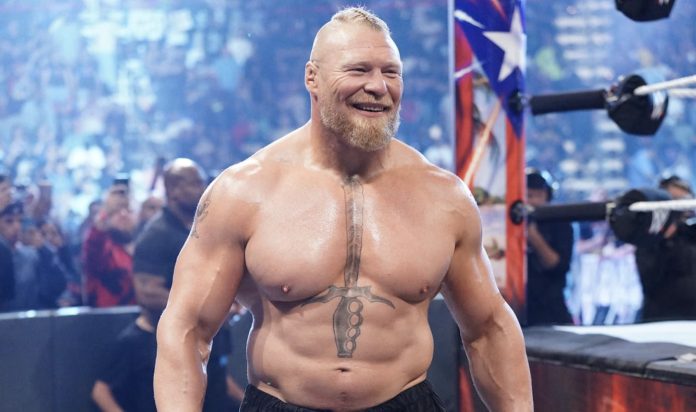 The night after WrestleMania 39 fans were shocked when Brock Lesnar decided to destroy Cody Rhodes, and in the weeks that followed Cody made it his mission to get revenge on The Beast Incarnate.
The two stars faced off at the Backlash premium live event in Puerto Rico on Saturday night and it was Cody Rhodes who picked up the win over Brock Lesnar. Before the match even began Cody attacked Brock Lesnar at ringside with the steel ring steps and a steel chair. At one point Brock got busted open when he hit his face on an exposed turnbuckle and his face was covered in blood.
Near the end of the match Brock Lesnar put Cody Rhodes in the Kimura, but Cody was able to shift his body and pin Brock's shoulders to the mat to defeat Lesnar. Cody then quickly made his way to the back as Brock Lesnar looked shocked while the show went off the air.
As seen in the video below the fans in Puerto Rico gave Brock Lesnar a standing ovation after the main event. They also showed their appreciation by chanting "thank you Brock" and "Suplex City." Lesnar stood in the ring and soaked it up before making his exit.
There's currently no word on when Brock Lesnar will be making his next appearance for WWE, but it's certainly not uncommon for him to wrestle at events in Saudi Arabia, so we'll have to wait and see if WWE sets up a match for him at Night of Champions this month. Stay tuned.