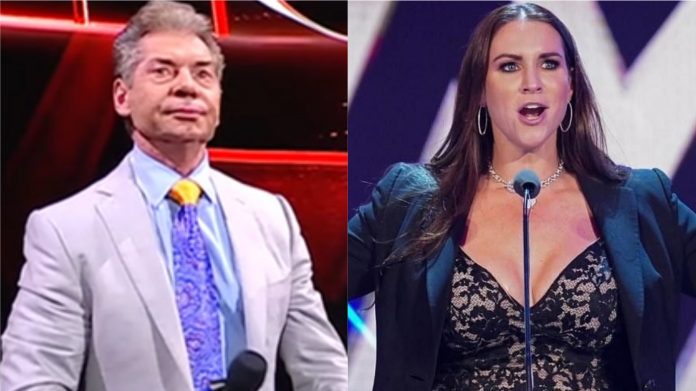 Last week Vince McMahon returned to the WWE Board of Directors to pursue a sale of WWE, and today it was announced that the Board of Directors has unanimously elected Vince McMahon Executive Chairman of the Board.
Following the big announcement Stephanie McMahon made an announcement of her own when she confirmed that she has resigned from her role as Co-CEO and Chairwoman of WWE. Stephanie also noted in the statement that moving forward she will be, "cheering on WWE from the other side of the business, where I started when I was a little kid, as a pure fan."
Vince McMahon issued a statement confirming that Nick Khan will serve as the sole CEO which reads as follows:
"First, I'd like to express my full support for Stephanie's personal decision. I'll forever be grateful that she offered to step in during my absence and I'm truly proud of the job she did co-leading WWE. Stephanie has always been the ultimate ambassador for our company, and her decades of contributions have left an immeasurable impact on our brand.
"I'm proud to announce that Nick Khan will serve as WWE CEO. Nick's business acumen and mastery of the media industry have helped catapult our business to record revenue and profitability. Together, we look forward to working with the Board at this critical moment in time to review our strategic alternatives and maximize value for all WWE shareholders."
Nick Khan also issued a statement which said, "Stephanie McMahon is a terrific executive and an even better person. It has been an honor to serve as Co-CEO with her. She will only continue to succeed. I'm grateful to Vince McMahon and our Board of Directors for their ongoing support. I look forward to continuing to work closely with them and my WWE colleagues to ensure our company may thrive as the premiere powerhouse in sports entertainment for years to come."
Stay tuned for more updates as they become available.