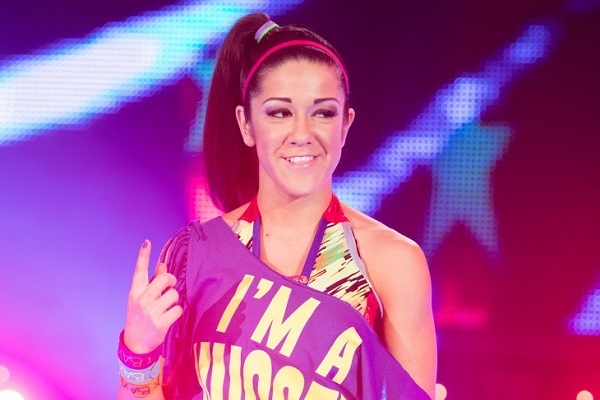 When Bayley had to call off her SummerSlam match against Alexa Bliss it made a lot of her fans very sad. They were excited to see if Bayley could dethrone Alexa Bliss and get some retribution for that awful Kendo Stick On A Pole Match not to mention the "This Is Your Life" segment that left everyone wishing it had never happened.
Bayley recently spoke to PW Insider where she gave a full status update on her health situation and her expected recovery time. Needless to say, it doesn't sound too good for Bayley.
"I just started physical therapy," said Bayley. "So, for right now, I've never had an injury before that's kept me out before, so I'm kind of taking it day to day. I'm not really sure how long [she will be out of action]…it it's a couple of months or if it's a few months of what's it going to be right now. But, it's separated, it's a grade-two separation. It's like the AC joint and the ligaments and all that stuff, so it's not easy."
Bayley also spoke in regards to what has been doing to get her back on the right track.
"Just within the past couple of weeks, I think it's been two weeks now, I've actually been able to move it a little bit and the swelling has gone down a lot. So, the motion is coming back a little bit more, but it's more about getting the strength and being able to lift my arm in front of me. Like I can't do my own hair and it's really hard to do certain things, but I'm just trying to get back as soon as possible, but at a safe pace as well."
Let's hope she's able to heal up fast because she's scheduled for the rumored 4 Horsewomen vs 4 Horsewomen angle whenever that might happen.